<!- mfunc search_box_body ->
<!- /mfunc search_box_body ->
<!- mfunc feat_school ->
Featured Programs:
Sponsored School(s)
Sponsored School(s)
All school search, finder, or match results, as well as colleges and universities displayed as "Featured School(s)" or "Sponsored Content" are advertisers that compensate us for placement on this site. The resources, editorial content, and school evaluations published on this site are developed independent of the schools that advertise here.
<!- /mfunc feat_school ->
The GraduateNursingEDU.org Future of Healthcare
Advanced Practice Nursing Scholarship is Now Closed
We all know that NPs and other advanced practice nurses are key to solving many of the problems facing the American healthcare system. They're stepping into primary care roles, alleviating the physician shortage in many parts of the country, and increasingly being allowed to practice and prescribe independently. There's no question that advanced practice nurses are going to be a big part of the future of healthcare in America.
With a master's degree as the standard requirement for board certification, becoming a nurse practitioner or other APRN isn't something that's going to come cheap. But if you're the type that's dedicated enough to step into an advanced practice role and commit yourself to specializing in the patient population closest to your heart, you're not likely to let the cost of earning the degree you need stand in the way. In fact, it's that very can-do attitude that brought you here looking for ways to make earning your MSN more affordable.
<!- mfunc search_btn -> <!- /mfunc search_btn ->
We're glad to be able to get you a little closer to being able to cover the cost of that degree with our Future of Healthcare Advanced Practice Nursing Scholarship.
Who is Eligible to Apply?
We don't believe in making nursing students jump through a bunch of hoops just to get a little help covering the cost of earning a degree. That's why we offer one of the least restrictive scholarships available.
Are You Currently Enrolled or Recently Accepted to a Grad Program?
Any recently accepted or currently enrolled first or second year grad students in a qualifying MSN program for Nurse Practitioners, Clinical Nurse Specialists, Certified Registered Nurse Anesthetists or Certified Nurse-Midwives would be eligible.
As a current grad student, we ask that you provide proof of having a minimum cumulative GPA of 3.5 in your graduate studies. If you were recently accepted or just began your grad program, then just provide us with your undergraduate transcripts.
Are You an Undergrad Thinking About Going Into Advance Practice Some Day?
We got good news for you. If you're currently enrolled in an ADN or BSN program and haven't made any specific plans yet for earning your master's, you're still eligible for the full $1,000 scholarship.
We know that you have enough to think about just trying to get through your pre-licensure program without worrying about where and when you'll earn your master's degree. Even if the school you're currently attending doesn't offer a graduate degree track for advanced practice nurses, you're still eligible. There's no catch.
Just provide us with proof that you have an accumulative GPA of 3.5 or better in any undergraduate courses you already completed. If you just enrolled, we'll even accept your high school transcripts.
Scholarship Application Requirements
You only need to submit four items to meet the scholarship application requirements:
Complete application form
100% original essay of 2,500 words or less that addresses the topic below
Proof of being enrolled in or accepted to an undergraduate or graduate level nursing program (letter of acceptance or another verifiable document with school letterhead)
Proof of meeting minimum GPA requirements (transcript or other verifiable document on university letterhead; high school transcripts are acceptable for nursing students in undergrad programs)
The application form, required documentation, and essay must all be submitted at the same time.
Plagiarized content on the essay, or false or inaccurate information on the application form are grounds for immediate disqualification.
Essay Topic
We want to hear your take on the full practice authority debate. We're not so forward as to think that all aspiring APRNs fall into one camp in this conversation, and we respect the points being presented on both sides. Maybe you're split on the issue and see independent practice and prescriptive authority as two separate issues that need to be considered differently.
We're not looking for a formal research paper. We're more interested in hearing about the anecdotal experiences and observations you have made during your years in nursing. We want to know what you really think and feel about the issue, presented with a clear explanation of your stance and why you've taken this position.
In advanced practice nursing, you'll be expected to think critically, act decisively, and communicate clearly. It's these very attributes that will make for a strong essay.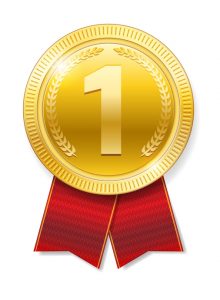 We take your privacy seriously, so you can be sure the information you provide is safe and secure. We do not sell or share information to third party websites or companies, or make use of it internally for marketing or any other purpose. Contact information is used solely for the purpose of notifying the winner.
Selecting the Winner
The editorial staff here at GraduateNursingEDU.org will review all submissions that meet the basic requirements and select a winner based strictly on the strength of the essay.
The essay topic is all about your personal experience and your own subjective thoughts and opinions. So naturally, there is some subjectivity to our selection process. This means that everyone with a qualifying GPA who is enrolled in or has been accepted to a qualifying undergraduate or graduate nursing program has an equal shot at winning, regardless of background, employment history, or extracurriculars. We feel this is the most equitable way to approach the selection process.
We know that many applicants will be deserving of the award, but we're limited to choosing just one winner per year.
Announcing the Winner
We will announce the winner of the Future of Healthcare Advanced Practice Nursing Scholarship within 30 days of the close of the application window.
We will start by contacting the winner by phone or email to deliver the good news. At that time, we will ask for proof of current enrollment and transcripts covering the period of time that may have passed since submitting the application. No further documentation would be required for students who submit their essay and application within the summer quarter/semester immediately preceding the September 1st deadline.
If the selected recipient is unable to supply the required documentation, or if the GPA has dropped below 3.5 since submitting the application, we reserve the right to rescind the award and give it to another applicant.
Paying Out the Award
We will make out a check for the full $1,000 award and send it directly to the winner in one lump payment immediately upon making our official announcement.
The winner is free to use the proceeds at their discretion to apply toward tuition, books, housing or any other expenses they need to cover during their graduate program.
Non-Discrimination Policy 
GraduateNursingEDU.org does not discriminate on the basis of age, race, gender, religion, disability status or sexual orientation. All qualified applicants are given equal consideration and are assessed strictly based on the strength of their essay. It is at the sole discretion of our staff to select the applicant we feel best exemplifies the traits and values of a great APRN.
Official Rules
PARTICIPANT ELIGIBILITY: The Contest is open to (1) any college student pursuing a qualifying degree anywhere in the world (2) who is at least 18 years of age, (3) currently enrolled in an accredited college or university, as listed on the U.S. Department of Education website, available at http://ope.ed.gov/accreditation/Search.aspx or its equivalent in countries outside the U.S., (4) with a minimum GPA of 3.5 on a 4.0 scale, and (4) who completes the entry form on GraduateNursingEDU.org. The contest is void where prohibited by law. Entries must be from individuals only; groups, organizations, and multiple-party entries are not eligible. The Contest is governed by United States law and is subject to all applicable federal, state, and local laws and regulations. Employees of GraduateNursingEDU.org, its affiliates, subsidiaries, advertising, promotion and fulfillment agencies, judges, and members of the immediate family or household of each are not eligible. Immediate family members include parents, siblings or any person residing in the same household as employee.
ENTRY: Entrants must complete the entry form and answer the question in the space allotted. The essay must be original and must have been created by the entrant; entries that plagiarize the work of others will be disqualified. GraduateNursingEDU.org may verify the eligibility of each applicant; if an applicant is found to be ineligible to enter the contest, their entry will be considered invalid. Entrants must fill out all required portions of the entry form to be eligible for consideration. Limit one entry per person per contest; if an applicant enters more than one time they will be disqualified. GraduateNursingEDU.org reserves the right to verify an applicant's information, the originality of the answer, or any other facet of an applicant's entry if further investigation is deemed necessary. By entering you agree to accept and be bound by these rules. Odds of winning depend on the number of entries.
CLAIMING YOUR AWARD: The winner(s) will be notified by email and/or phone; failure to provide accurate contact information may result in disqualification and if unable to reach a winner within 72 hours, GraduateNursingEDU.org may in its discretion award any scholarship to any other contestant. No guarantee of notification is made to applicants who do not win the Scholarship Contest. This scholarship will be awarded to the winner(s) directly.
No payment will be granted until GraduateNursingEDU.org is able to verify with the winner's institution that all college/university enrollment information (including GPA) is accurate. Winner will be required to submit an official transcript to GraduateNursingEDU.org.  GraduateNursingEDU.org may, in its sole discretion, decline to award payment of the scholarship in the case of a winner's failure to provide information in a timely fashion if requested by GraduateNursingEDU.org or the institution, or if the student's enrollment lapses for any reason.
SCHOLARSHIP AWARD; ODDS: Your chances of winning the scholarship competition depend on the number of total entries, the quality of your answer, and how your answer is viewed by the judges from GraduateNursingEDU.org. ALL FEDERAL, STATE AND LOCAL TAXES, AND ANY OTHER COSTS AND EXPENSES, ASSOCIATED WITH THE RECEIPT OR USE OF SCHOLARSHIP AWARD ARE THE SOLE RESPONSIBILITY OF THE WINNER. Awards are provided WITHOUT WARRANTY OF ANY KIND, express or implied, without limitation. ALL SCHOLARSHIPS ARE AWARDED SUBJECT TO THE TERMS, RESTRICTIONS, AND LIMITATIONS. Except as determined by the Sponsor in its sole discretion, no substitution of the scholarship shall be offered and no transfer of the scholarship to a third party is permitted.
PAYMENT DIRECTIONS: GraduateNursingEDU.org will pay the Scholarship Award directly to winner in one lump sum. GraduateNursingEDU.org has the sole discretion and final word over the timing and manner of any scholarship payments. Winners will be responsible for providing a letter of acceptance or enrollment from the college or university where the Scholarship Award will be directed, and a signed statement that funds will be used to offset the cost of their eligible college education (tuition, fees, books, supplies, equipment, and/or room & board). GraduateNursingEDU.org has the sole discretion and final word on any issues that may arise around a winner's eligibility.
CONDUCT: By registering for this Contest, entrants agree to be bound by these Official Rules and the decisions of GraduateNursingEDU.org and the judges that shall be final and binding in all respects. These Official Rules are accessible throughout the Contest Period. Failure to comply with these Official Rules may result in disqualification. GraduateNursingEDU.org reserves the right at its sole discretion to disqualify any individual suspected of tampering with the entry process or the operation of the Contest; or to be acting in any manner deemed by GraduateNursingEDU.org to be in violation of the Official Rules; or to be acting in any manner deemed by GraduateNursingEDU.org to be unsportsmanlike or disruptive, or with intent to annoy, abuse, threaten or harass any other person. CAUTION: ANY ATTEMPT BY A USER OR ENTRANT OR ANY OTHER INDIVIDUAL TO DELIBERATELY DAMAGE ANY WEB SITE OR UNDERMINE THE LEGITIMATE OPERATION OF THE CONTEST IS A VIOLATION OF CRIMINAL AND CIVIL LAWS AND SHOULD SUCH AN ATTEMPT BE MADE, GRADUATENURSINGEDU.ORG RESERVES THE RIGHT TO SEEK DAMAGES AND COSTS (INCLUDING WITHOUT LIMITATION, ATTORNEYS' FEES) FROM ANY SUCH PERSON TO THE FULLEST EXTENT PERMITTED BY LAW.
LIMITATIONS OF LIABILITY: GraduateNursingEDU.org assumes no responsibility or liability for (a) any incorrect or inaccurate entry information, or for any faulty, failed, garbled or jumbled electronic data transmissions; (b) any unauthorized access to, or theft, destruction or alteration of entries at any point in the operation of this Contest; (c) any technical malfunction, failure, error, omission, interruption, deletion, defect, delay in operation or communications line failure, regardless of cause, with regard to any equipment, systems, networks, lines, satellites, servers, computers or providers utilized in any aspect of the operation of the Contest; (d) inaccessibility or unavailability of the Internet or any combination thereof, or; (e) any injury or damage to participant's or to any other person's computer which may be related to or resulting from any attempt to participate in the Contest or download any materials in the Contest. If, for any reason, the Contest is not capable of running as planned for reasons which may include without limitation, infection by computer virus, bugs, tampering, unauthorized intervention, fraud, technical failures, or any other causes which may corrupt or affect the administration, security, fairness, integrity or proper conduct of this Contest, then GraduateNursingEDU.org reserves the right at its sole discretion to cancel, terminate, modify or suspend the Sweepstakes in whole or in part. In the event of cancellation, GraduateNursingEDU.org will randomly award the prizes from among all eligible, non-suspect entries received prior to cancellation.
PRIVACY: Personal information collected through this promotion is subject to GraduateNursingEDU.org's Privacy Policy. In addition, as a condition of entering the Contest, each entrant gives consent for GraduateNursingEDU.org to make his or her profile publicly available, to obtain and deliver his or her name, address and other information to third parties for the purpose of administering this and complying with applicable laws, regulations and rules and to announce the winners online and via other media, and to use the winner's name and photograph in such announcements without restriction.
PUBLICITY RIGHTS: By entering the Contest (except where prohibited by law), entrants consent to the use of their names, pictures, likenesses, in advertising, promotion and marketing materials throughout the world, including on the Internet, by GraduateNursingEDU.org, without additional compensation, notice, review, or approval. Nothing contained in these Official Rules obligates GraduateNursingEDU.org to make use of any of the rights granted herein and winner waives any right to inspect or approve any such use.
GOVERNING LAW/DISPUTES: This Contest, these Official Rules, and any dispute related thereto (whether for breach of contract, tortious conduct or otherwise) are governed by the laws of the United States without regard to conflicts of laws principles. Any legal action, suit, proceeding or dispute in connection with this Contest (whether for breach of contract, tortious conduct or otherwise) will be brought and resolved exclusively in the state or federal courts of the United States and each entrant accepts and submits to the personal jurisdiction of these courts with respect to any legal actions, suits, proceedings, or disputes arising out of or related to this Sweepstakes. If any provision(s) of these Rules are held to be invalid or unenforceable, all remaining provisions hereof will remain in full force and effect.
Except where prohibited, as a condition of participating in this Contest, each entrant agrees that any and all disputes that cannot be resolved between the entrant and any Released Party, claims and causes of action arising out of or connected with this Contest, the prize awarded, or the determination of the winner must be resolved individually, without resort to any form of class action. Further, in any such dispute, under no circumstances will an entrant be permitted or entitled to obtain an award for, and hereby waives all rights to claim punitive, incidental, or consequential damages, or any other damages, including attorneys' fees.
In the event of a dispute concerning the identity of a participant, the participant will be declared to be the authorized account holder of the e-mail address provided to GraduateNursingEDU.org at the time of initial participation (i.e., registration for the Contest), but only if that person meets all other eligibility criteria, otherwise the entry may be disqualified and any potential prize won will be forfeited in GraduateNursingEDU.org's sole discretion. An authorized account holder is defined as the natural person who is assigned to an e-mail address by an Internet access provider, online service provider, or other organization (e.g., business, educational institution, etc.) that is responsible for assigning e-mail addresses for the domain associated with the submitted e-mail address. The potential winner may be required to provide GraduateNursingEDU.org with proof that he or she is the authorized account holder of the applicable e-mail address. If a dispute cannot be resolved to GraduateNursingEDU.org's satisfaction, the entry and individual or individuals may be deemed ineligible in GraduateNursingEDU.org's sole discretion.
Scholarship Winner Fall 2020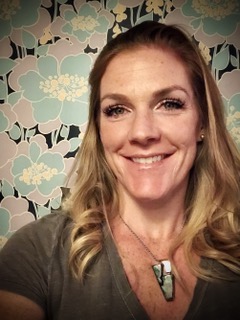 Scholarship Winner – Fall 2020
Karissa E. Cain
University of Arizona
Doctor of Nursing Practice in Nursing – Family Nurse Practitioner Emphasis
I have been fortunate enough to live across the United States, from small logging towns to the expansive metropolis, as well as travel overseas. From ages ten through eighteen, I attended an international school just outside San Jose, Costa Rica, and became fluent in Spanish. My experiences in Costa Rica instilled a tremendous desire to encourage other youth to have the same opportunity, to expand their horizons, to travel, and to become fluent in another language. After graduating with my first bachelor's degree in Diplomacy and Foreign Affairs, I worked with AFS-USA and the State Department in high school student exchange. The international vein continued when I worked for a translation company and managed an overseas team in Mumbai, India. I was giving back and learning more than I realized about people and the human connection, which made me tremendously happy.
But, I also knew my purpose was not yet fulfilled. Frankly, I struggled to identify a pathway by which I could develop a career. A job was not going to suffice. I worked briefly in Public Relations, a creative avenue I had hoped would be inspiring. Ultimately, it provided inspiration I never expected when I woke up one morning with a momentous revelation. Nursing. That was it: a career in nursing! I pursued my BSN from the University of South Alabama, and nothing in my life has ever been more right or perfect. I get to wake up every morning and help people. What is better than that?
For the past eight years, I have built connections with patients as a Registered Nurse in the emergency department, critical care, and surgery. I have witnessed what accidents can do and how disease can wreak havoc on the human body. I have gained an understanding of how a proactive practitioner approach can enhance an individual's life. Earning my Doctorate in Nursing Practice and working as a Family Nurse Practitioner will provide the opportunity to not only treat patients but to teach patients in a whole new capacity. I aspire to be a provider who imparts the knowledge and tools to encourage individuals, a provider who enables patients to choose and embrace the best life for themselves. I aim to continuously educate myself to promote the treatment and prevention of disease, physical and psychological, and not just the symptoms. Ultimately, a quote by River Phoenix poetically encompasses my meaning and intention in furthering my calling:
"It's not just about a career. It's about believing in something…it's about caring and empathizing and wanting to create the best, the most true to life, the most real."
<!- mfunc search_btn -> <!- /mfunc search_btn ->
Unfortunately, the "most real" is a spectrum and thus includes some of society's most pressing afflictions, such as mental illness, diabetes, and obesity. There is significant pressure to address these disease processes with pharmaceuticals, and, in some cases, drugs are the most suitable option. The primary drivers of my treatment strategy, however, will incorporate a mindful lifestyle, wholesome nutrition, and proper exercise, with prescriptions only as necessary. As a Nurse Practitioner, I will embrace a collaborative patient-provider relationship to evaluate each unique person and environment. In this way, we can develop a wellness strategy that is not only comprehensive and feasible, but also educational, inclusive, and considerate of patient strengths, limitations, and health goals. Emerging research on the gut-brain axis supports this methodology, as well as established philosophies for practice-based inquiry (such as Parse's Simultaneity Theory and the Theory of Planned Behavior). Despite the complacency in Western culture that favors a "quick fix" or "magic pill," perseverance and conviction among providers will define a sustainable, practical shift to more integrative and motivating treatment options. I hope to be a leader, through research as well as practice, in this professional group.
A variety of service experiences have further influenced my beliefs and helped me navigate the pursuit of my current objectives. In Oxford, Ohio, I served as a member of a hotline group, providing 24/7 suicide support. I was a volunteer at Our House in Portland, Oregon, a housing and healthcare resource center for low-income individuals with HIV. In southern Alabama, I volunteered at a residential psychiatric care facility, as well as a memory care center. Before I took my first travel nursing assignment, I ventured to Tunco (a coastal village in Honduras) to help strengthen essential healthcare resources and hygiene practices in a small orphanage. I assist many veteran friends, family, and colleagues who have served our country to surmount red tape and long waits to receive proper care. After a year and a half of application processing, countless background checks, fingerprinting, and seemingly endless paperwork, I am incredibly proud to say I was selected as a Nurse Specialist with the Arizona Disaster Medical Assistance Team-U.S. Department of Health and Human Services.
With each step toward my DNP, I ask myself: what qualities must I embody to excel as a leader in health promotion? My answer: keen focus, unwavering excellence, and genuine empathy. I must push the envelope, be an exceptional patient advocate, and demonstrate curiosity, diligence, and passion. This Scholarship will unquestionably facilitate my financial ability to earn my doctoral degree and a supplemental certificate in Telehealth. Most importantly, however, it will support my ambition to be a transformative influence in the nursing profession and render a superior level of patient care.