GraduateNursingEDU.org was designed to be a free, full-access, and fully objective resource for aspiring clinical nurse specialists, nurse practitioners, certified nurse midwives, and certified registered nurse anesthetists – as well as those aspiring to non-clinical nursing roles in education, research, informatics, administration and more.
GraduateNursingEDU.org is the result of a collaborative effort between RNs who expressed the need for a resource on graduate degree and certification options for entering advanced practice, and a group of seasoned APRNs who worked with our writing staff to provide answers to the questions up-and-coming APRNs most frequently ask.
We're Here To Provide Information But Encourage You To Conduct Your Own Research
We believe everyone should be able to make educational decisions with confidence. It's important to note that our site does not feature every university or educational option available on the market. We encourage you to perform your own independent research before making any education decisions.
This website is owned and operated by Wiley. Many of the education programs included are from our Wiley University Services partners and schools that compensate us as a paid advertiser. This may influence which educational offerings we write about and where and how they appear on a page. Our content is free and originates from many different education content writers; our views and opinions are our own and for information purposes only.
To get in contact with us for updates or anything else, please email here: olm@wiley.com.
Who We Are
We are a self-funded online publishing group that saw an opportunity to provide future and practicing APRNs with a resource dedicated to career preparation and advancement.
Since we are not affiliated with any certification agency, state regulatory body, or professional association, we are in the unique position of being able to provide the kind of unbiased information prospective graduate students and professionals need to make informed decisions about everything from the career paths available in advanced practice nursing to the degree, residency training, and certification it takes to get there.
The GraduateNursingEDU.org editorial staff consulted with NPs and other advanced practitioners for the kind of insights that can only come from real APRNs with real experience:

Laurel Johnson – Laurel Johnson is an experienced writer and editor with 10 years of experience in healthcare writing and editing. She has a Bachelor of Arts in English with a specialization in writing and is based in Reno, Nevada. She loves her cats, plants, road trips to the ocean, cooking, reading poetry, tarot and yoga.
---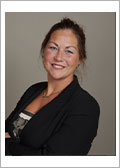 Abbie Jacobs, RN, BSN – Abbie Jacobs is an Emergency Department BSN-RN at PeaceHealth Cottage Grove Community Medical Center in Oregon with previous experience as a trauma ICU nurse. She has a Bachelor of Science in Nursing from the University of Nevada, Reno's Orvis School of Nursing. Her current certifications include ACLS and PALS. She lives in Cottage Grove, Oregon, with her husband and two daughters. Linkedin
---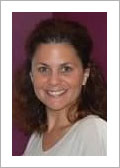 Rebecca Turley – Rebecca is a full-time writer and editor with a BA in Journalism and Communications. Throughout her career she has contributed to high-profile websites and blogs related to education, healthcare and psychology.
---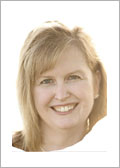 Susan Maphis – Susan is a writer and editor with a BA in Psychology. She has conducted research and written on topics related to higher education, healthcare and nursing throughout her career. Susan's work has been published both in print and on many websites.
---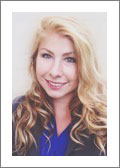 Hannah Coffman – Hannah is a writer and grant writing consultant with a BA in English. Over the past several years, she has developed online pieces and blogs on real estate, fundraising, and the non-profit sector. She has also researched and written on the topics of healthcare, nursing, education and technology.
---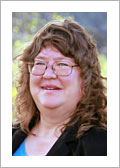 Dr. Helga George – Dr. George transitioned to her writing career after fulfilling her lifelong dream of performing research on plant defense chemicals. She earned a BS in Agriculture from Cornell University, an MS in Plant Pathology from the University of Massachusetts in Amherst, and a Ph.D. in Plant Pathology from Cornell University.  Dr. George also conducted postdoctoral research on the biochemistry of avocados at the University of California Santa Barbara where she obtained a USDA grant to fund her research.
---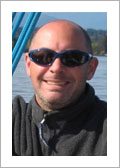 Scott Wilson – Scott is an author and information technology consultant based in the Pacific Northwest. He has a bachelor's degree in English from the University of Washington and has spent years contributing original content on topics related to advanced practice nursing, business and healthcare administration.
---
Our Mission
Our goal is to be of service to RNs who have made the commitment to take their careers to the next level through the pursuit of advanced education and certification. GraduateNursingEDU.org serves as an objective resource for aspiring APRNs looking to explore degree options designed to help them realize their goal of entering advanced practice, and navigating the licensing requirements and processes during a time when state laws are evolving.
Our Funding
To cover the cost of maintaining this resource, developing new content, and offering our annual scholarship, we give a limited amount of ad space to non-profit universities offering accredited graduate degrees in advanced practice nursing. We keep advertisements to a minimum, clearly identifying ads and setting them apart from our core content to ensure they never get in the way of the information we provide.
What We Offer
Here you will find:
State-by-state licensing guides to help you understand state requirements for entering advanced practice
Guides on degree options for BSN-educated nurses, non-traditional nursing students coming from other backgrounds, and ADN-prepared nurses looking to accelerate their path to advanced practice
Guides on national certification options for primary APRN roles, as well as patient population focus and specialty
Career guides on the paths to take for moving into various advanced clinical and non-clinical rolls
Salary information for APRNs specific to each state
Blogs that provide a nurse's perspective and unique insights on current and emerging issues that affect APRNs
Annual scholarship essay contest to help cover the cost of earning a graduate degree in nursing