<!- mfunc feat_school ->
Featured Programs:
Sponsored School(s)
Sponsored School(s)
All school search, finder, or match results, as well as colleges and universities displayed as "Featured School(s)" or "Sponsored Content" are advertisers that compensate us for placement on this site. The resources, editorial content, and school evaluations published on this site are developed independent of the schools that advertise here.
<!- /mfunc feat_school ->
If you are a working nurse, you know that this title can encompass a tremendous variety of roles and job descriptions. Indeed, nurses' jobs can be vastly different from one to the next, with some focusing on particular health issues, populations, or advanced procedures.
Far from a one-size-fits-all career path, nursing offers specialization opportunities to meet a range of skills and interests.
If you are a registered nurse (RN) who is looking to level up in the field and focus your efforts on the branch of medicine that most appeals to you, great news: there are numerous graduate nursing programs that offer a range of concentrations to suit many candidates. To learn more about nurse practitioner specializations, how to become a clinical nurse specialist, and more, read on.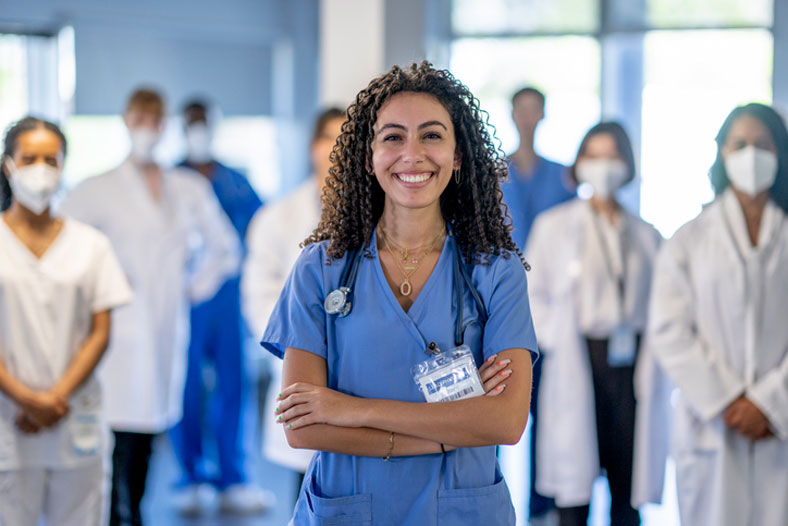 The Need for Specialized Graduate Nursing Roles
As the healthcare landscape has evolved, nurses have begun to take on more and more responsibilities, performing many duties that were previously entrusted only to doctors. This is large due to the technological and scientific advancements that have been made in the medical field, which have led to more complex methods of patient care. Nurses have been instrumental in taking on the procedures that ensure the best possible treatment for patients of all types.
The shift to taking on more advanced work goes beyond convenience to create a new standard of care. Nurses' participation in key medical routines and procedures has been shown to improve patient outcomes, offering a more personalized and involved form of care. This is especially important in specialized procedures that previously were only approved for doctors to practice. Further, specialized nurses have also been shown to improve hospitals and clinics' abilities to work collaboratively, opening up channels between doctors, nurses, and administrators to improve care delivery.
With the proliferation of new technologies and the expansion of nurses' roles in hospitals and clinics, there has been increased demand for specialized nurses of all types. This is great news for registered nurses who are hoping to make gains in their careers, as it means there are many job openings available in many capacities. This is yet another reason why a graduate nursing degree may be right for you.
Specializations in Advanced Practice Nursing
Graduate nursing programs offer numerous advanced practice specializations which you can choose from depending on your prior experience, your innate and learned skills, and the arena of medicine that is most interesting to you. It's important to be thoughtful about what kind of graduate nursing degree you would like to get, as it is designed to support a career in the long term. In other words, be sure to select a focus area that will hold your interest for years to come.
Nurse Practitioner (NP) Specializations
A nurse practitioner is an advanced level of nurse who holds a graduate nursing degree in a given area of specialty. This is the most common path for RNs when they decide to level up in their careers.
Jobs for NPs can vary greatly depending on the communities you work with and the healthcare concerns that you treat, but they always involve direct patient care.
It is typical, but not 100% necessary, to focus on the population or health issue that you have already dedicated your work to as an RN.
Some of the most popular nurse practitioner specializations include the following:
Adult-gerontology nurse practitioner
Pediatric nurse practitioner (PNP)
Family nurse practitioner
Neonatal nurse practitioner
Psychiatric mental health nurse practitioner
Women's health nurse practitioner
There are also NP specializations available in a variety of clinical fields, such as cardiology, dermatology, emergency nursing, oncology, orthopedics, and more.
Clinical Nurse Specialist (CNS) Specializations
Unlike nurse practitioners, clinical nurse specialists typically do not engage in direct care with patients, instead primarily acting as managers of other nurses and healthcare specialists to focus on things like clinical programs, educational initiatives, overall responses to given illnesses or populations, and more. This can be a research-intensive role for those who are interested in such work.
Focus areas for clinical nurse specialists often overlap with those for nurse practitioners, though they emphasize different skills and approaches to clinical practice.
Certified Registered Nurse Anesthetist (CRNA) Specialization
A CRNA requires among the most advanced skills of all nursing professions, holding doctorate degrees that typically take 7-10 years to complete. With this tremendous amount of effort comes a highly respected and well-remunerated role within medical settings, working on anesthesiology teams in ICUs, emergency rooms, and other clinical contexts in which anesthesia is used.
Certified Nurse Midwife (CNM) Specialization
A certified nurse midwife is a women's healthcare nursing specialist who typically focuses on pregnancy, birth, and neonatal care. While it is possible to become a certified midwife (CM) outside of the formal medical educational system, only CNMs are able to work in medical contexts, as they complete more intensive schooling and certification.
Advanced Nursing Specializations Beyond Direct Patient Care
If you would like to pursue an advanced nursing specialization outside of patient-focused practices, there are numerous graduate nursing degree programs that can direct you toward the career path you want.
Nursing roles outside of direct patient care can be highly stimulating, deeply impactful jobs that can transform clinics for the better, improving overall patient care.
Below are a few of the top options.
Nursing Leadership and Management Specializations
If you know that you would like to lead nursing teams rather than focusing on direct patient care, there are many positions available in hospitals and other clinical contexts. You can pursue these within graduate degree programs that are designed specifically for these roles.
Some job titles in nursing leadership include the following:
Care management coordinator
Director of nursing
Patient care director
Quality and improvement manager
Nursing Education Specializations
If you are interested in training future nursing professionals, a nursing education specialization will give you the qualifications needed to take responsibility for others' nursing journeys. To pursue such a career, you are typically expected to hold an MSN, a Doctor of Nursing Practice (DNP), or a Doctor of Nursing Philosophy (Ph. D).
Nursing Informatics Specializations
As new technologies have swept up the medical profession, it's imperative that medical facilities have roles for professionals who understand how these new instruments work and how best to implement them to improve clinical and administrative procedures. This is where the field of nursing informatics comes in, a growing discipline offered by numerous graduate nursing programs.
Some roles for nursing informatics specialists include the following:
clinical analyst
informatics nurse specialist
telehealth clinical coordinator
electronic health record system integration specialist
This is an excellent field to break into if you are a future-looking nurse who would like to be at the vanguard of medical advancement.
Public Health Nursing Specializations
If you would like to put your medical expertise toward helping underserved populations, a graduate nursing degree in public health will put you on the frontlines of the important work being done to improve healthcare for all. Public health nurses are generally macro-focused healthcare professionals who are involved in advocacy, education, and organization to provide services to people who might otherwise have no treatment options.
Job titles for public health nurses include the following:
Health promotion nurse
Health protection nurse
HIV training worker
Infection control nurse
Public health scientist
TB specialist
If you are looking to make a difference as a nurse, a career path in public health is the one for you.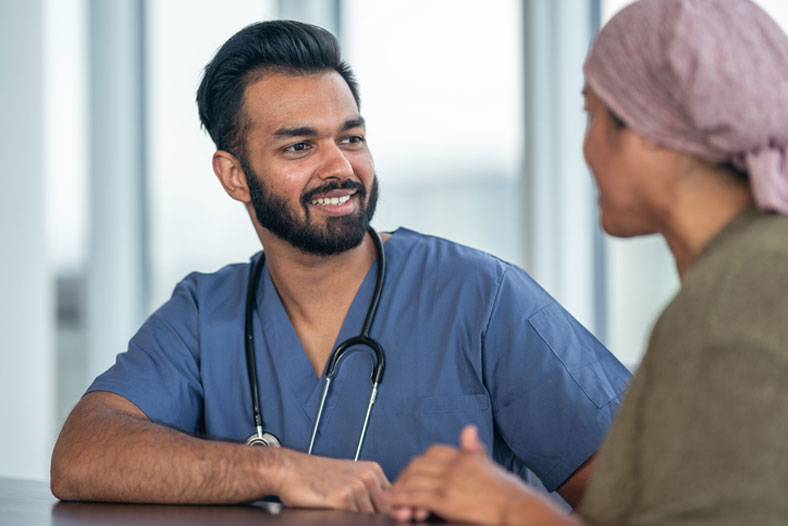 Emerging Specializations in Response to Changing Healthcare Needs
Changing times have ushered in a new era of medicine in ways that go beyond technology. There are several fields of nursing that have grown significantly – if not emerged altogether – in response to the needs of the present day.
Geriatric Nursing Specializations
The needs of the aging community have changed greatly over the past century, with overall longer lifespans giving rise to new healthcare concerns. A specialization in geriatric nursing is sure to find you work in a range of places, from traditional hospitals and clinics to nursing homes and other residential facilities.
Palliative Care and Hospice Nursing Specializations
Those in palliative care or hospice typically need round-the-clock attendants, and nurses can make a tremendous difference in easing the discomfort and pain of patients during these critical and difficult moments. This is another form of nursing that can take place in traditional medical facilities as well as other care contexts, including at-home treatment.
Oncology Nursing Specializations
Cancer treatment is an ever-evolving field that involves numerous steps and treatment methods. Oncology nurse specialists typically focus on a small number of these methods so that they are absolute experts at their step of the cancer treatment process, providing the best care possible for people in all stages of illness. This job requires staying up to date on the newest and most effective forms of cancer care, which are subject to frequent innovation and change.
Psychiatric-Mental Health Nursing Specializations
Psychiatric health is another field that has been rapidly transformed in recent years, both due to innovations in medication and a rise in public awareness that has led to a great number of new diagnoses. This means the need for mental health nurses is ever-growing. For more information about mental health nursing and holistic care, read our article here.
How advanced practitioner nurses have contributed to healthcare advocacy
With highly specialized knowledge and a wealth of firsthand experience to draw from, advanced practitioner nurses have been critical in recent advocacy efforts to transform medical practices. These extend from patient care and delivery methods to working conditions for nurses and other administrative matters that deeply inform medical practices.
Indeed, advanced practitioner nurses are greatly respected as experts among those in the policymaking arena. Many specialist nurses choose to use their expertise to lobby for change on the local, state, or national level, improving conditions for patients and medical professionals alike. If you are a working nurse who is interested in healthcare policy, earning an advanced degree will help you contribute to change within your own profession as well as the lives of others in need.
Specialization Selection and Education Pathways
So which nursing specialization is right for you? The answer for each nurse will depend on your goals, intended lifestyle, and prior career experience.
When seeking out graduate nursing programs, be sure to pick a path that you're ready to commit to for a long while to come.
After all, your MSN (or even more advanced degree) will require significant time and effort, so you want to make sure that you are investing in a job that will sustain you in the long term.
Graduate nursing programs offering specialized tracks or concentrations
Most nurses who wish to specialize will be expected to complete their MSN in a graduate nursing degree program. Fortunately, the majority of these programs offer specialized tracks that will give you the focused education you need to pursue the particular area that appeals to you.
When seeking out graduate nursing programs, be sure to take a close look at their list of concentrations as well as student experiences in those particular degree tracks. This will give you the best insight possible into your intended program, helping you determine if it will truly meet your needs.
Certification and credentialing requirements for specialized practice
Beyond graduate degrees, most specialized nursing roles require certification or other forms of credentialing. These often vary by state. While your graduate program is likely to outline these steps for you, be sure to do your own homework in advance so that you're prepared for the additional time, cost, and effort it will require to receive your advanced practitioner nursing credentials.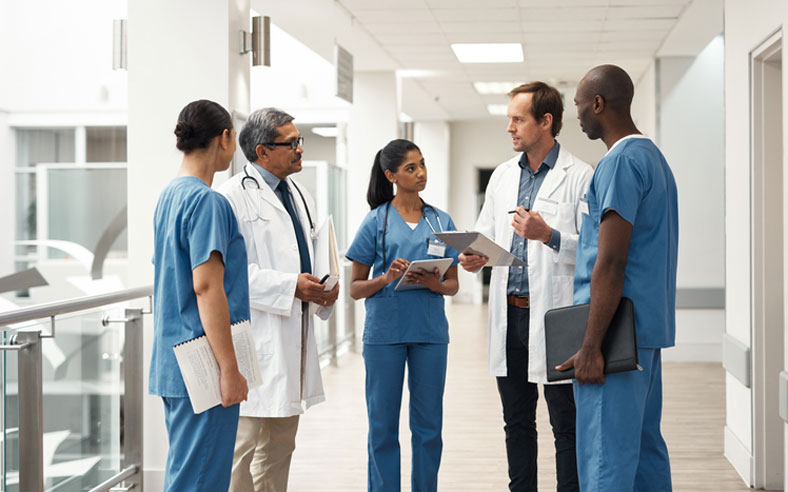 Taking the next steps to pursue a graduate nursing degree
If you are a working nurse who is convinced of the opportunities available for those with specialized practices, it's time to look into graduate nursing programs. There are options available for registered nurses all over the country, including in-person and remote options, full-time and part-time programs, and more.
To learn more about graduate nursing programs by state, take a look at our guide here. You can also consult our index of graduate programs here.
For more information on specialist nurse careers, our career guide will give you everything you need to know about the different paths available to you.
For all other questions, visit our homepage.
FAQs
Do I need a bachelor's degree to pursue a graduate nursing degree?
Yes. Graduate nursing programs are typically only open to working nurses who already hold a BSN. Beyond giving you the firsthand knowledge and experience you need to take on a graduate workload, your experience working as a nurse can also help guide you to the nursing focus area that will be most rewarding for you.
How much do advanced practitioner nurses typically earn?
Wages for nurses can vary greatly depending on their location, area of specialization, and level of education. However, it is reasonable to assume that a higher degree (including the focus areas listed above) is likely to earn you a higher salary than an entry-level position. The Bureau of Labor Statistics reports that in 2022, registered nurses earned a mean annual salary of $89,010, with those in the 90th percentile earning a mean $129,400 per year. While these numbers should not be used to guide your salary expectations too closely, one can see this range as an approximation of what specialized nurses are likely to earn.