<!- mfunc feat_school ->
Featured Programs:
Sponsored School(s)
Sponsored School(s)
All school search, finder, or match results, as well as colleges and universities displayed as "Featured School(s)" or "Sponsored Content" are advertisers that compensate us for placement on this site. The resources, editorial content, and school evaluations published on this site are developed independent of the schools that advertise here.
<!- /mfunc feat_school ->
Nurse practitioners are advanced practice registered nurses (APRNs) who deliver comprehensive care across the spectrum of patient populations and practice areas. They are all highly qualified with master's or doctoral degrees in nursing, and are licensed by states to practice with a high degree of autonomy in their specialty. NPs bring a holistic, preventative perspective to diagnostics and treatment.
Nurse practitioners are equipped and licensed to handle many of the same medical and mental health issues as doctors, but with a much faster training pathway and lower educational costs. For these reasons and more, NPs are seen as a linchpin for the 21st Century American healthcare system as it staggers under new costs, surging demands, and staffing shortages across the primary care spectrum.
NPs are the heavyweights in the world of advanced nursing practice. They outnumber other advanced practice registered nursing roles by a ratio of four to one according to the Bureau of Labor Statistics. There are twice as many NPs in healthcare as there are MDs that practice family medicine.
When receiving healthcare services, Americans are more likely to work with nurse practitioners than just about any other kind of advanced practitioner.
According to 2021 data from the American Association of Colleges of Nursing, more than 36,000 newly trained NPs completed their training in 2019 and 2020. Even as fast as they are minted, it's not enough to keep up with demand.
Today's NPs are emerging into a healthcare system that needs them now more than ever. The COVID-19 pandemic sped up and increased the many problems related to staffing, equity, and healthcare access that were already building in the American healthcare system.
<!- mfunc search_btn -> <!- /mfunc search_btn ->
Nurse Practitioners Are On The Rise Around The World
In other parts of the world, the development and growth of the NP role followed the lead of the United States, and usually for the same reasons: to make up for a shortage of physicians or to mitigate the escalating cost of healthcare.
The HIV epidemic in Botswana created a critical backlog of patients due to there being too few healthcare providers at the time. Family NPs started working in clinics and had a dramatic effect on the number of individuals who were able to receive treatment there. Taiwan utilized NPs exclusively in hospitals for 20 years before developing a new curriculum to expand NP practice settings. For many years in Canada, it was more common to find nurse practitioners than physicians practicing in rural regions or remote territories where physicians were less available.
Today, Great Britain, Ireland, and Australia all have developing NP programs.
Interestingly, most countries have experienced growing pains and practice challenges similar to those reported in the United States. In more recent years, many NPs from the U.S. have been hired by healthcare providers and government agencies in other countries to provide consultation services to help initiate or refine foreign NP programs, offering guidance on scope of practice, educational requirements, licensing requirements, and legislation.
The role of nurse practitioner was designed to fill gaps in that system, and those gaps are bigger than ever. It's a profession with both a bright future and with enormous importance to the health and welfare of the nation.
---
---
A Look Back at Nurse Practitioner History and Growth Shows a Career With Enormous Potential
The role of the nurse practitioner may have been a new development in the 20th century healthcare system, but it's a job that is almost as old as healthcare itself. Nursing has historically been the most flexible field of medical treatment, allowing for the treatment of patients in any location, in any condition. In the frontier days, a nurse might have no professional medical training, only experience. But when push came to shove, if there were nurses around but no doctor available, nurses would tackle even the most difficult cases.
As the role of the medical doctor became more formalized and the training more standard, the roles of nurses and doctors became more siloed and narrowly defined. States set down in code what was required to practice as a licensed professional in the different roles, and what each licensee was allowed or prohibited from doing.
But nurses had filled a gap that doctors could never quite cover. Particularly in rural and underserved communities, healthcare remained inaccessible for many Americans.
The Nurse Practitioner Role Was Originally Created to Fill Gaps in The Healthcare System
In 1965, in the belief that nurses could be both more quickly and more easily trained up to deal with the most common maladies in those areas, nurse Loretta Ford and Doctor Henry Silver started the first training program for advanced practice registered nurses in Colorado.
Through the 1970s, more and more colleges developed NP training programs. More than 200 were operating across the country by 1980, and more than 20,000 NPs were practicing by that year according to AANP (American Association of Nurse Practitioners). But training programs were not always consistent and few states had fully explored the potential of NPs in their licensing and practice laws.
The National Council of State Boards of Nursing (NCSBN) issued a series of position papers between 1986 and 2002 that described and defined the role in more detail. It was developed into four distinct professions:
Clinical Nurse Specialists
Certified Nurse-midwives
Certified Nurse Anesthetists
Certified Nurse Practitioners
The defining feature of the advanced practice nursing paradigm is combining advanced medical knowledge with the traditional nursing model of healthcare.
What Is The Nursing Model?
A lot of the difference between NPs and doctors isn't in the training they get or the conditions they treat. Instead, it comes from the realm of philosophy. Doctors follow the medical model of care; nurses adhere to the nursing model of care.
Medical models of care focus on the injury or disease being treated. They tend to focus in on the biological damage and progression of disease and treat those specific issues first.
The nursing model is also known as a holistic model, or one that embraces the entire patient. That includes psychosocial factors such as quality of life, emotional supports, family situation, and behavioral issues. All of those may contribute to the disease itself. More importantly, however, those factors may inform the preferred method of treatment. A diabetic patient may be prescribed insulin to control their medical condition, for instance. But this will do little good if the patient is incapable of giving themselves the shots and doesn't have a support system to deliver them. An alternative therapy, perhaps including diet and exercise counseling, might be more appropriate in those instances.
This is also the difference between NPs and PAs, or physician assistants. Although PAs also pursue a master's degree or higher and have requirements for licensure that are similar to NPs, their education is founded on the medical model of care, emphasizing the disease process and pathological diagnostics and treatment.
The APRN Consensus Model, developed by the NCSBN and released in 2008, offers a legislative blueprint for handling the qualifications and licensure of all advanced practice registered nurses. It's been endorsed by 48 different boards and associations and adopted in full by at least 17 different states.
Active lobbying by NCSBN and other nursing organizations will keep expanding that number, particularly as more and more strains develop in the field of medicine over the coming years.
Nurse Practitioner Specialties and Population Foci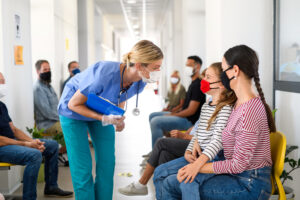 The APRN Consensus Model has re-defined NP practice so that the focus is primarily on the patient population being served. An NP will be educated and certified in one of the five populations outlined below. In each population focus, the NP can practice as a generalist or acquire specialty certification for practice in one or more specialty areas.
Although the Consensus Model was developed in 2008, it actually has yet to achieve consensus status in every state. This means you will find artifacts of older licensing laws and jobs that don't exactly fit in the new model of population focus areas. As a practical matter, however, most NPs already adopted some specialization that more or less fits in with what the model outlines in these areas.
Specializations For Nurse Practitioners Track with the Demands of Medical Care in The United States
In the past 20 years, many specialty certifications became available to nurse practitioners. Those include almost every type of medical practice open to doctors:
Primary care
Emergency medicine
Oncology
Orthopedics
Nephrology
Palliative Care
With the advent of the APRN Consensus Model, however, with its adoption of population-based focus areas, many changes have come to the field. All the same medical specializations remain available, but first, every licensed and certified nurse practitioner has to go through the rigorous training, testing, and national certification to practice in one of five different patient populations – Family, Neonatal, Pediatric, Women's Health, and Adult-Gerontology.
Family Nurse Practitioner (FNP)
Family nurse practitioners are the first and most common type of nurse practitioner. Almost 70 percent of all NPs surveyed by AANP hold an FNP certification.
FNPs have the broadest scope of practice, treating patients of all ages and with every kind of malady. They work as primary care providers as the front line of the healthcare system. They often have a very stable roster of patients under their care, sometimes treating the same person from birth all the way up through adulthood.
You'll find them practicing everywhere from ambulatory care to private practice, seeing every type of patient who walks in the door.
FNP Job Description and Scope of Practice
FNP jobs are primary care roles that involve working in hospitals, clinics, or as traveling providers who are the first to see most patient complaints. They conduct routine check-ups and diagnose non-acute illnesses and disease. They are detectives who jump into patient complaints and investigate them through laboratory and diagnostic procedures, taking elaborate patient histories, and using their own knowledge of human nature and the patient relationship.
The FNP is usually a 9-to-5 job that is performed during regular office hours in traditional medical settings. Some FNPs work in specialist clinics or long-term care facilities.
Since FNPs are often the first to see a patient or the most familiar with a particular individual, a lot of the initial diagnosis and treatment decisions in family care fall on their plate. It takes some sleuthing work to decide what labs to order and what specialists to refer patients out to.
FNPs have the ability to prescribe medications in all 50 states, with some restrictions, and provide many other advanced medical procedures. The specific rights and responsibilities in practice vary from state-to-state depending on licensing laws.
FNP Population Focus – Who They Work With
FNPs are unique among NPs in that they don't have a specific population focus—family is a definition that can include everything from newborn babies to 110-year-old grandmothers.
Instead, the FNP focus is really on primary care in the most traditional nursing context. They act as educators and trusted resources for patients to bring their problems to. FNPs can offer direct medical care for many conditions, but their real secret sauce is the holistic considerations they bring to the table. That expansive perspective on personal care means FNPs are empowered to fix issues by making dietary and healthy lifestyle recommendations, making referrals to other providers, and from time to time just by having a friendly chat about health and anxiety.
FNP Growth Projections and Salary Information
According to the Bureau of Labor Statistics, nurse practitioners earned an average salary in 2020 of $111,680. Family nurse practitioners are not tracked separately, but you can get some idea of their average salary by looking at the median wages for NPs in settings where FNPs are most common:
Hospitals – $124,660
Outpatient care centers – $122,840
Offices of physicians – $113,570
The top ten percent of nurse practitioners make over $190,900 per year. Those are typically NPs who have the most experience or the most advanced training in the field.
Prospects are hot for NPs, with a projected 45 percent increase in available jobs over the next decade. Much of this growth is likely to fall into the primary care setting where FNPs dominate, meaning there will be plenty of jobs for them for the foreseeable future.
How to Become an FNP
Like other nurse practitioner roles, becoming an FNP requires both an RN license and advanced education in a specialty degree program. Many FNPs qualify initially as RNs and choose to return to school to become APRNs only later. If that's your path, you will need to pick a doctoral or master's degree in nursing (DNP or MSN) that offers an FNP specialization. You can find affordable MSN-FNP programs in your state that give you that training.
There are also bridge programs available, for students who want to go directly into APRN practice after graduation. These combine a BSN (Bachelor of Science in Nursing) education with a fast path into an MSN or DNP program with an FNP specialty. You can find those among the best regional MSN-FNP programs in the country.
APRNs are all licensed at the state level. That means that even after graduation, you'll need to earn your license by taking and passing a Board certification exam from either the American Academy of Nurse Practitioners or the American Nurses Credentialing Center. But before you can even sit for the test, you'll have to also put together at least 500 hours of clinical experience. These are usually satisfied through a variety of clinical rotations as a part of your degree program.
Neonatal Nurse Practitioner
The neonatal nurse practitioner (NNP) specialization is one of the most challenging of all the NP specialties. But it can also be one of the most rewarding, as NNPs watch newborns with some of the greatest challenges to survival grow and thrive under their care. Neonatal NPs only get the most premature, sickest cases.
The nursing background of an NNP gives them unique perspective and abilities to handle emotionally stressful care for sick newborns. They can apply the nursing model of caregiving to incorporate family concerns and develop a rapport with the parents of neonatal patients that makes them far more effective in this role than even some doctors.
NNP Job Description and Scope of Practice
Every kind of diagnosis and treatment becomes hundreds of times more difficult when you are working with patients who can't tell you what is wrong, and who have tiny and often underdeveloped organs and enormously fragile bone structure.
To cope with those challenges, NNPs have a highly specialized skillset, with training in:
Monitoring equipment and interpreting hard-to-detect vital signs
Calculating medication doses
Performing highly delicate interventions and procedures
Coaching neonate families and offering support for ongoing care
NNPs are most commonly employed in hospitals, working in the NICU (Neonatal Intensive Care Unit), obstetrics wards, or emergency departments. Some NNPs may work in specialty clinics dealing with gynecology and delivery.
NNP Population Focus – Who They Work With
Neonatal refers to the first 28 days in the life of a newborn, and that is the patient population that NNPs concentrate their care on.
Although their skillset sometimes overlaps with pediatric nurse practitioners, NNPs work almost exclusively with recently delivered infants, bridging the gap between pregnancy and discharge. They work with critical care patients who need their special expertise in order to stabilize them to the point where parents are able to care for them.
NNPs may also provide ongoing support during longer periods of intervention, such as when a newborn requires a series of surgeries or other intensive treatments in order to avoid long-term disability.
NNP Growth Projections and Salary Information
NNP growth projections and salary levels are not tracked separately by the Bureau of Labor Statistics from other types of NPs. For that larger population of providers, the median annual salary as of 2020 was $111,680, with the top ten percent earning more than $190,900 annually.
Job growth for all NPs is projected to hit a whopping 45 percent between 2020 and 2030, one of the fastest growing job categories in the country.
The setting where NNPs are most often found is hospitals, particularly children's hospitals, which had a median NP salary for 2020 of $124,660.
How to Become an NNP
Becoming an NNP requires earning a national certification to qualify for state APRN licensure in the specialty. Currently, the National Certification Corporation is the body that certifies NNPs.
To earn their NNP-BC (Neonatal Nurse Practitioner – Board Certified) credential, you'll need to hold a current RN license and have at least 24 months of specific experience in the neonatal specialty area.
You'll also have to have the kind of advanced training it takes to learn how to deal with such a fragile and specialized patient population. That means earning a DNP (Doctor of Nursing Practice) or MSN (Master of Science in Nursing) degree. As part of that process, you'll probably also build up 500 or more hours of direct clinical experience, which is also required to obtain licensure.
Pediatric Nurse Practitioner
The pediatric nurse practitioner (PNP) is a favorite role for APRNs who enjoy working with kids. Working in both inpatient and outpatient services, PNPs handle all the many kinds of challenges that come with growing up. Everything from bedwetting to tapeworm to pediatric cancer cases end up on the plate of PNPs, and they have to have both the medical expertise and the bedside manner to deal with the full range of maladies experienced by children.
The PNP role is technically split into primary and acute focus areas by the APRN Consensus Model (PCPNP and ACPNP). ACPNPs offer care to patients who are physiologically unstable, dependent on technical interventions, or are particularly vulnerable to complications.
PNP Job Description and Scope of Practice
PNPs offer a full range of primary and acute care services for their patients. They may work independently, or be employed by hospitals or in the offices of pediatric physicians. In some cases, and increasingly during the COVID-19 pandemic, they offer remote or at-home diagnostics and care.
PNPs may also work in acute care settings such as emergency departments or PICU (Pediatric Intensive Care Units). They also can adopt the full range of pediatric sub-specialties, such as:
Cardiology
Neurology
Orthopedics
They are able to conduct exams and provide immunizations, and are often responsible for routine well-child screenings to detect and diagnose common or severe childhood illness or disability. It's a key role for the early detection of issues that can be treated successfully before adulthood.
Like all NPs, PNPs also have a strong role as educators and communicators to the families of patients. Working in pediatrics, it takes a soft touch and heaps of empathy to fill this role effectively with concerned families.
PNP Population Focus – Who They Work With
The population focus for PNPs is kids. PNPs work with children from birth through young adulthood, as well as following some special cases in older adults.
They are also closely involved in working with and educating family members of their patients, developing a comprehensive treatment and care plan for the youngest among us.
PNP Growth Projections and Salary Information
PNPs are covered under the larger category of nurse practitioners in the data tracked by the Bureau of Labor Statistics. The growth potential in that field is astonishing. BLS estimates a 45 percent increase in NP positions between 2020 and 2030, far faster than that of other job categories in the country.
Those will all be highly-paid positions, too. For 2020, the median salary for all NPs was $111,680, with the top ten percent making over $190,900 annually. That actually exceeds the median pay for pediatric physicians, who average $184,570.
The average salary you can expect as a PNP doesn't just depend on specialty, however, but also work setting. Some of the most common places of employment for PNPs showed considerably higher median salaries than the average:
Hospitals – $124,660
Outpatient care centers – $122,840
Offices of physicians – $113,570
How to Become an PNP
Like all NPs, PNPs have to be licensed by the state they practice in. And like other NP roles, the path to licensure runs through becoming nationally Board-certified in the specialty.
Unlike other NP specializations, the two PNP specialties each have their own certification tracks.
For PCPNPs, you have the option of obtaining the PNP-BC from the American Nurses Credentialing Center (ANCC), or getting the CPNP-PC from the Pediatric Nurse Certification Board (PNCB). ACPNPs have to get their certification, the CPNP-AC, from PNCB as the only option.
In both cases, you'll have to have an advanced degree specific to the field from a school with specialty accreditation from CCNE or NLNAC. That means an MSN (Master of Science in Nursing) or a DNP (Doctor of Nursing Practice). The degree has to include coursework in:
Advanced pharmacology
Advanced pathophysiology
Advanced health assessment
Differential diagnosis and disease prevention
As with the other population focus areas, state licensure also requires at least 500 hours of professional practice experience and an active RN license as well.
Women's Health Nurse Practitioner
A women's health nurse practitioner, or WHNP, is sometimes also called a women's health care nurse practitioner (WHCNP). Whatever the label, these providers focus on offer primary care services to women, often with an emphasis on family planning and obstetric and gynecological care.
WHNPs develop their expertise in medical and socio-medical issues that are gender-specific, which makes this role unique among all nurse practitioners. It also gives them a very specialized set of practical expertise, which they can put to use heading off everything from breast cancer to domestic violence.
WHNP Job Description and Scope of Practice
WHNPs provide preventative care and diagnostic services specific to women's health issues and including general healthcare. This means conducting routine tasks such as:
Conducting pap smears and other gynecological exams
Counseling and managing patients regarding STDs (Sexually Transmitted Disease)
Advising in matters of birth control and family planning
Offering prenatal and postnatal care
Offering treatment of acute or chronic conditions common in women
WHNPs have the same prescriptive and procedural treatment options as other NPs in their states, but their capabilities really shine when it comes to showing empathy and understanding to the specific challenges of delivering health care to a population that has often found itself lacking care and attention in mainstream medical care.
Women are less likely to have symptoms taken seriously, more likely to be infected by sexually transmitted diseases, and more likely to be subject to violence than any other patient population. A well-trained WHNP has both a commitment to addressing those disparities and the tools to do it with.
WHNP Population Focus – Who They Work With
This role is sometimes also described as women's health/gender related. The emphasis is on treated women from when they begin menstruating throughout the remainder of their lifecycle.
While this population overlaps heavily with that treated by other NP roles, WHNPs focus their expertise on matters of healthcare that are unique to women or which may require unique approaches in treatment and counseling due to social, cultural, and interpersonal factors that might not apply outside that gender.
WHNP Growth Projections and Salary Information
Like other NP roles, WHNPs are expected to see strong job growth over the coming decade. According to the Bureau of Labor Statistics, NPs as a whole should see a 45 percent increase in jobs between 2020 and 2030.
They should also see some pretty hefty paychecks even as the field expands. BLS found that nurse practitioners averaged $111,680 in income for 2020, with the top ten percent pulling down more than $190,900 per year.
Most WHNPs will work in private practice, for specialized women's clinics, or in the offices of gynecologists. BLS also tracks salaries specific to some of those settings, including:
Outpatient care centers – $122,840
Offices of physicians – $113,570
How to Become an WHNP
Becoming a WHNP requires earning the relevant APRN license from the state where you practice. All states require a national board certification in the population area of your focus, which in this case means getting the WHNP-BC certification from the National Certification Corporation (NCC).
Becoming board certified in turn requires an advanced education in women's nursing practice. That means a Master of Science in Nursing (MSN) degree or a DNP (Doctor of Nursing Practice), a two-to-three year advanced degree that will include specific coursework in advanced practice nursing as well as 500 hours or more of direct clinical practice.
You will also have to pass a competency-based exam that will test your entry-level knowledge in women's health and general clinical skills.
Adult-Gerontological Nurse Practitioner
The adult-gerontological nurse practitioner (GNP) is the second largest group of certified nurse practitioners, with around 20 percent of all NPs practicing in the area according to AANP.
AGNPs can focus in either primary or acute care for the population, which gives them a lot of flexibility in the types of cases they will treat and the settings where they are able to work.
At one point, this role was treated as two distinct NP foci, the GNP and a closely related adult nurse practitioner focus. As of 2016, however, separate certification as an ANP is no longer offered.
AGNP Job Description and Scope of Practice
AGNPs offer a well-rounded approach to healthcare, combing strong advanced medical education with the nursing model of care that incorporates holistic diagnoses and treatments. That's particularly valuable with aging patients, for whom environmental factors can play a significant role in health.
An AGNP might examine and diagnose a patient with diabetes just as a medical doctor would do. But while an MD might focus on pharmaceutical treatments and monitoring, an AGNP could take a closer look at patient history and observe difficulties with diet, lack of support structures at home, and other issues that could be addressed through social services or counseling rather than prescriptions.
An AGNP has the full range of prescriptive and procedural options open to any NP in their state. They will typically serve as a primary care or specialist geriatric providers to handle age-related, chronic diseases or complaints.
AGNPs are most likely to work in hospitals and long-term care facilities, although telehealth and home visits are becoming more and more common.
AGNP Population Focus – Who They Work With
AGNPs may work with individuals ranging from younger adults to the oldest, including the very elderly and frail. They may take on patients from late adolescence all the way up through the oldest geriatric patients.
In practice, however, most AGNPs focus on older adults through end-of-life. With a significant population overlap with FNPs, and an aging population in the United States, most of the demand is for AGNPs who are experienced in elder-care and dealing with the challenges faced by aging adults.
Serving this population often means specializing in palliative and end-of-life care. The holistic approach of the nursing model is a good fit for dealing with patients who have multiple conditions and require extensive support. It's also ideal for communicating with and training families who want to handle as much of this kind of support at home as possible.
AGNP Growth Projections and Salary Information
The Bureau of Labor Statistics lumps AGNPs in with all other nurse practitioner roles when determining job demand and salary statistics. The news is good across the board, however, with an average salary for 2020 of $111,680, and the top ten percent pulling down more than $190,900 each year.
Demand is high as well, with growth during the ten-year period leading up to 2030 coming in at 45 percent. That's tremendously higher than the overall rate of American job growth.
And the demographic realities of the United States mean that a substantial portion of those jobs will fall into the AGNP bucket. With a rapidly aging population, demand for skills AGNPs will only be going up in the future.
How to Become an AGNP
Like other nurse practitioners, every AGNP must be licensed to practice by the state they work in. And the requirements for that are also standard: licensing boards require that they become Board-certified for the adult-gerontology population focus.
There are two organizations that offer certification in this field:
American Nurses Credentialing Center (ANCC) – Adult-Gerontology Primary Care Nurse Practitioner Certification (AGPCNP-BC)
American Academy of Nurse Practitioners (AANP) – Adult-Gerontology Primary Care Nurse Practitioner Certification (A-GNP)
Both certifications require passing a comprehensive test in the subject matter dealing with AGNP primary care. You also must hold an advanced degree that covers those topics from a university with specialty accreditation in the field. That means getting either a Master of Science in Nursing (MSN) or a Doctor of Nursing Practice (DNP) degree.
Both of those will also give you at least 500 hours of direct clinical experience, which is also necessary for certification. Any of the best MSN AGNP programs will exceed that level, however, often approaching 1,000 clinical hours of supervised experience by the time you graduate.
Psychiatric Mental Health Nurse Practitioner
The job of the psychiatric mental health nurse practitioner (PMHNP) combines the holistic care and training of nursing with the mental health expertise developed by psychiatrists. According to the National Institutes of Mental Health, as of 2019 almost one in five American adults live with a mental illness. Only about half of those individuals ever receive treatment for their condition.
With a faster path to licensure and practice, and skills that are well-suited to handling many of the most common types of mental illness, PMHNPs are ready to fill some of the big gaps in American mental health care.
PMHNP Job Description and Scope of Practice
The PMHNP offers primary mental health care services that include assessment, diagnosis, and management of psychiatric disorders. Their advanced training as nurse practitioners gives them the full scope of treatment modalities, from psychotherapy to psychopharmacological approaches.
PMHNPs may work in private practice, but most work in hospitals, prisons, or mental health treatment facilities. Those can include both private outpatient psychiatric practices and long-term residential facilities. They are also increasingly used in primary care settings, to screen and treat mental health issues outside the usual scope of treatment for other providers.
PMHNP Population Focus – Who They Work With
PMHNPs work with individuals across the lifespan, from infancy to old age, who have or are at risk of developing psychiatric disorders or mental illness. They offer primary care services to patients seeking treatment for those issues, working with families and populations of all ages.
That can put them in a position to work with group such as:
Children with emotional or behavioral disorders such as Autism Spectrum Disorder
Adults dealing with stressful or emotional life circumstances
Drug abusers and convicts in or out of the prison system
Individuals institutionalized with chronic mental illness
PMHNP Growth Projections and Salary Information
PMHNPs are included in the general classification for NPs for the purposes of tracking salary and job growth projections. But that data tells the story of strong demand across the board for all types of NPs.
Between 2020 and 2030, BLS estimates that job growth will crack 45 percent, one of the hottest job categories in the country. And those positions are commanding top dollar from employers. The median annual salary for NPs in 2020 was $111,680. Those with the highest levels of experience and most in-demand expertise could make more than $190,900.
Most PMHNPs work in hospitals or outpatient care settings, each of which have their own average rates of pay for NPs. Both of those come in higher than average as well:
Hospitals – $124,660
Outpatient care centers – $122,840
How to Become an PMHNP
Becoming a PMHNP requires getting a license from the state where you plan to practice. And getting licensed means earning a board certification in the specialty from the American Nurses Credentialing Center.
That certification is the PMHNP-BC. To earn it, you have to pass a test that verifies you competencies in entry-level clinical knowledge and skills required for psychiatric diagnosis and treatment. And before you are even allowed to take the exam, you'll have to get an advanced degree in nursing, with a specialization in psychiatric and mental health nursing.
That leaves you with the choice for getting a Master of Science in Nursing (MSN) or Doctor of Nursing Practice (DNP) from a specialty-accredited university. During your studies, you'll amass more than 500 hours of required clinical experience as well as go through advanced studies in:
Physical and health assessment
Advanced pathophysiology
Advanced pharmacology
Disease prevention
Psychotherapy
Nurse Practitioners in Primary Care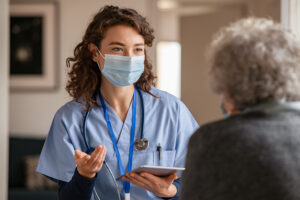 According to AANP, almost 90 percent of NPs are certified in some area of primary care, and more than 70 percent of them deliver primary care services as part of their jobs.
The primary care practitioner is educated in the delivery of comprehensive continuous care to provide patients with services throughout their lifespan. They are usually the first contact when a patient needs care and provide for most of their patients' non-urgent health care needs, including conditions of an acute or chronic nature. Primary care providers are also responsible for collaborating with other providers or coordinating specialist healthcare services for health care that is outside of the primary care sphere.
According to the American Medical Association, there is a growing shortage of physicians in the United States. With nearly half of all doctors practicing primary care, that shortage is leading to an enormous gap that nurse practitioners are likely to be the first in line to fill.
Some AMA estimates project a shortage of 46,000 primary care physicians by the year 2025, with some estimates showing an even greater shortage.
On top of that shortage, the United States faces many other challenges that require highly trained nurse practitioners in primary care roles:
An aging population brings more and more complex medical challenges – The aging Baby Boomers are all coming to an age that demands more healthcare services at the same time. According to the Census Bureau, by 2030, the last Boomers will be hitting retirement age. They will also be suffering the effects of early senescence, with higher proportions of diabetes, cancers, and other chronic disease than the young. More treatments and technologies have been developed for those conditions over the years that require advanced medical knowledge—a good fit for NPs.
Income disparities lead to health inequalities – Even among younger generations, growing income inequality and lack of access to affordable health insurance has created medical problems that are best addressed by the nursing model. Malnutrition, diabetes, and other illnesses require a holistic approach to health service delivery that fits perfectly with NP training.
In recent years, nurse practitioners have increasingly stepped into primary care roles to fill the shortages and handle the hard problems. Studies looking at patient outcomes and satisfaction levels have shown that the quality of primary care provided by NPs and physicians is comparable. In a 2017 study covering more than 1,130 NPs, PAs, and primary care doctors, in 7 of 9 outcomes studied, there were no statistical differences in care.
Debates Over The Role of Nurse Practitioners in Primary Care Continue
Physicians still dispute the role and abilities of nurse practitioners in primary care and elsewhere, seeking to restrict their scope of practice. But the COVID-19 pandemic, with widespread provider burnout, overwhelming pressures within the healthcare system, and new difficulties in providing direct primary care services may have forced the hand of the establishment.
The Veteran's Administration has studied their use of NP-provided primary care and has concluded that it has reduced veteran patient waiting times for primary care visits. In addition, the study identified that NP care for patients with hypertension and diabetes is virtually indistinguishable from that provided by physicians. The Veteran's Administration has reported that an increase in the need for NP primary care will continue as the number of aging veteran's continues to rise.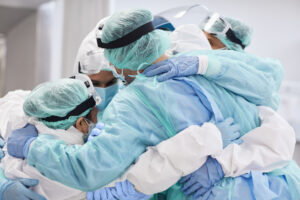 And pandemic-era pressures have put both NPs and physicians to the test in primary care settings, with both Congress and state legislatures approving emergency practice authorizations for telehealth and exemptions to collaborative agreements in many states. According to AANP, 19 states with practice agreement requirements dropped or modified them at some point during the pandemic.
Expanding the NP scope of practice to allow greater autonomy, while increasing patient accessibility to NPs, appears to be a good strategy for both the practical and financial demands of the pandemic-era and beyond.
The Push To Establish the DNP (Doctor of Nursing Practice) as a Requirement for NPs
An advanced degree has been required of nurse practitioners since the first licenses in the field were granted. Until now, the standard has been the stalwart Master of Science in Nursing (MSN) degree.
But in 2004, the sea changed in professional perspectives on advanced degrees in nursing practice. In part to push back against physician-led restrictions on prescriptive authority, and in part to establish a higher standard of training in the profession at large, the American Association of Colleges of Nursing and NCSBN established the position that every APRN certified after 2025 should hold a doctor of nursing practice degree.
The effects of this initiative have been a little slow in coming. AACN and NCSBN have had to revise their due date at least once, pushing it back from the original deadline of 2015. But as of 2021, the American Association of Nurse Anesthetists has set a hard deadline for all CRNAs, while the National Association of Clinical Nurse Specialists has committed to a 2030 transition.
DNP Requirements Face Headwinds in Both Academia and Regulatory Boards
The path for NPs to commit to the DNP is less straightforward, with multiple national certification boards and a large number of colleges needing to get on board to make the transition. But many universities have initiated, or are in the process of developing, curriculum specifically designed for advanced practice nurses planning to earn a doctorate.
NPs who have previously earned an MSN to qualify would be grandfathered in and not required to continue on to a DNP in order to maintain licensure.
But, increasing the difficulties of implementing this standard, the American Nurses Association (ANA) has expressed concern that simply changing the educational system does not address all of the other systems that would need to be evaluated and changed to accommodate the DNP standard. These include:
Nursing and scope of practice regulations
Accreditation standard for DNP programs
National standards for board certification
Additionally, while many schools have created DNP programs, there are hundreds of non-doctoral post-graduate advanced nursing programs in the country that would face an uncertain future. While a few professional nursing organizations have pledged to accept, or accept with qualifications, the DNP proposal, many others are deferring the decision or rejecting the proposal at this time.
There are also questions about the pipeline for NP training losing a step if the DNP becomes standard. With demand for trained NPs already falling short of requirements, removing hundreds of MSN program options for training could only make the shortage worse. As NPs already in the workforce face burnout or consider early retirement, the DNP standard could prevent their replacements from entering the workforce just as they are needed the most.
State Licensure for Nurse Practitioners
Nurse Practice Acts are the state statutes that define the legal limits of practice for all nurses that work in that jurisdiction. Each state's Board of Nursing enforces, regulates, and oversees nursing practice throughout the state. Their responsibility includes the authority for licensing both registered nurses and advanced practice nurses.
These Boards decide:
What national certifications are acceptable for licensing
Scope and standards for state nursing practice
Guidance for disciplinary action
Requirements for maintaining licensure and renewing licenses
Standards for continuing education
So, no matter where you practice, the state Board of Nursing will have a lot of say over your path to becoming a nurse practitioner and what your scope and authority will be no matter what your population focus or specialty.
You'll have to apply to the state Board for your license, and coordinate between them and your national certification board to make sure you have the appropriate qualifications. In states where prescriptive authority is handled separately from licensing, you will have to apply separately to the board for the ability to prescribe medications to patients. You might also have to meet separate training standards to receive that authority.
While all states require NPs to become licensed, variations in the scope of practice, level of responsibilities, options for autonomy, and prescribing privileges differ from one state to another.
Some states allow NPs to manage their own caseloads and practice independently, while others require physician supervision through a collaborative practice agreement.
Similarly, in Canada, NPs are licensed and regulated in the territory or province in which they practice.
Collaborative Agreements Require a Level of Physician Oversight For Some Nurse Practitioners
In many states, a formal collaborative agreement between an NP and a physician is required for NPs to use their advanced skills, or to prescribe medications.
A collaborative practice agreement basically means that you, as a nurse practitioner, will consult with and obtain certain permissions from a doctor who will look over your case files and notes for patients. Although it doesn't always require working together directly in the same practice setting, collaborative authority puts some constraints on NP practice authorities.
Even NP Practice Restrictions are Not Uniform from State to State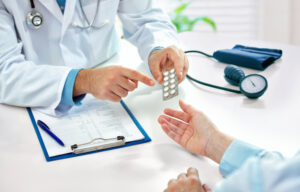 Some states still have fairly restrictive collaborative requirements, such as Texas. There, you have to work directly under the supervision of a physician located within a 75-mile radius. If you've ever been to Texas, you know that rules out major chunks of territory which already have very little medical coverage.
On the other hand, in New York, the physician only needs to be available for consultation by phone and is only obligated to review the NP's charts every three months.
Nurse practitioners may work in a physician's office on a collaborative basis, or they may be mutually employed by the same facility within an interdisciplinary healthcare environment. This type of collaboration involves a team approach to patient-centered delivery of medical services and is guided by professional standards in healthcare in general or within a specific healthcare organization. In either collaborative scenario, medical direction and supervision will need to be defined and attested to by both parties.
The state Nursing Board can provide information regarding the NP's scope of practice under a collaborative agreement, along with a sample written agreement. The document must be prepared by both the NP and the physician, and submitted to the state Board.
In a number of states an NP's prescriptive authority is dependent upon an established collaborative agreement that identifies the categories of drugs the NP is allowed to prescribe. They also lay out terms of professional liability and emergency protocols.
Independent Practice is The Ideal Environment For Fully-Trained Nurse Practitioners
In the past, NPs have also been called physician extenders and mid-level practitioners – terms used to describe physician assistants and advanced practice nurses collectively.
These terms can be misleading and have not helped to clarify the role of a nurse practitioner. Adding to the confusion, acronyms vary by specialty and certification and state NP titles. Several states have used RNP (Registered Nurse Practitioner), others have used ARNP (Advanced Registered Nurse Practitioner), CANP (Certified Advanced Nurse Practitioner), or CRNP (Certified Registered Nurse Practitioner).
While the APRN Consensus Model aims to reduce some of this confusion by bringing homogeny to state jurisdictions, another primary goal of the model is the removal of barriers to independent practice. From the beginning, APRNs have struggled to be allowed to practice to their level of training without being supervised by physicians.
The physician shortage and the big demands straining American healthcare today are the best arguments against requiring these constraints, but many states still restrict truly independent practice in a variety of ways.
There is good news for NPs in the world of independent practice, however.
As of 2021, more than half of states and territories have passed legislation to allow nurse practitioners to practice independent of physician supervision.
And that number is almost certain to grown in the post-pandemic world.
Nurse Practitioners Are Getting The Job Done in American Healthcare
There is plenty of evidence at this point that NPs are just as competent as their physician counterparts within their specializations. Many NPs have already been in private practice for 10 to 20 years where they are allowed to do so, and have contributed to the healthcare community and proven the concept of independent, NP-led practices.
Independent practitioners who have established a private practice must be licensed in a state that does not have regulatory requirements that stipulate direct supervision as part of collaborative practice agreements. Some of these NPs have hospital admitting privileges, and all NPs must recognize the need to consult with other healthcare providers and refer patients as appropriate.
Medicare/Medicaid Reimbursement was a Major Step Forward for Nurse Practitioners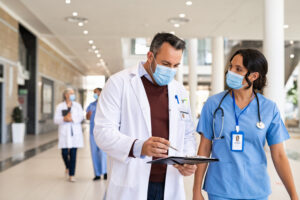 Since Congressional approval in 1997, NPs who provide healthcare services to Medicaid or Medicare enrollees are allowed to receive direct reimbursement for services. The rollout of these rules hasn't been exactly smooth, facing challenges depending on the state of practice and whether or not the NP has a collaborative relationship with a physician.
To add to the confusion, Medicare and Medicaid do not have the same payment policies for NPs. Some states allow Medicaid direct reimbursement to all NPs, while others limit direct payment to pediatric and family NPs. State Medicaid programs also differ with regard to paying NPs at the same rate as physicians for the same services.
Professional organizations and state Boards have worked hard to affect continuing policy change for payment and service. For example, the Centers for Medicare & Medicaid Services (CMS) now mandate managed-care organizations to offer nurse practitioner services for Medicare and Medicaid patients. While third-party payment for NP services in general is improving, there are still complex rule discrepancies and other inconsistencies from one payer to another.
Liability Insurance for Nurse Practitioners Is A Must-Have Requirement
The quest for independence for nurse practitioners comes with additional responsibilities and requirements. Anyone engaged in direct patient care in today's litigious world had better have insurance coverage against medical malpractice claims.
The question of what type of insurance coverage for professional liability will depend on several factors that include:
Employer
Work setting
Scope of practice
State requirements
Every nurse practitioner should review the malpractice insurance coverage offered by their employer to ensure that it covers all practice and procedural activities within their scope of practice. If not, the NP has the option to purchase additional malpractice insurance or work with the employer to re-evaluate certain aspects of practice. For NPs working in a private practice, it is important to ask to be a 'named insured' on the employer's policy, and determine whether or not there are any limitations on practice coverage.
Nurse Practitioners and Personal Professional Liability Insurance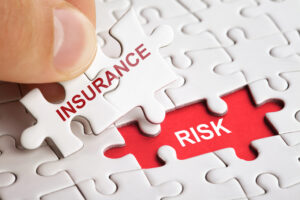 Some states require that all advanced practice registered nurses, including nurse practitioners, carry personal professional liability insurance. This protects the individual nurse beyond any insurance coverage provided by an employer in the event of patient complications related to drug or procedural treatment. Many states require a minimum dollar amount of insurance per practitioner, per occurrence. For example, the state of Connecticut has a minimum requirement of $500,000 coverage per person, per occurrence that must be maintained by all advanced practice registered nurses that provide direct patient care.
Nurse practitioners practicing independently will always need an individual professional insurance policy. Insurance coverage can be a minefield that is worth performing your due diligence in. For example, experts recommend 'occurrence' type coverage because it covers an incident that occurred during the time the NP was insured. Some other types of coverage are only effective when the policy is active and would not cover an incident that occurred before an NP retired or left the practice, but that was challenged afterwards.
Medical malpractice experts suggest purchasing a policy that also includes the services of an attorney to represent the individual nurse practitioner independent of the organization for which the NP works.
Stepping up insurance coverage is a small price to pay in the quest for nurse practitioners to take on more responsibilities and greater patient populations in the American healthcare system. The ability to practice to the full extent of the advanced training delivered to nurse practitioners has enormous power for NPs and great promise for the health and wellness of Americans. But it comes with the gravity of making big decisions. NPs have the promise and power to make those calls in many states today, and more in the future.
2020 US Bureau of Labor Statistics salary statistics and job market trends for Nurse Practitioners are based on national data, not school-specific information. Conditions in your area may vary. Data accessed December 2021.
<!- mfunc feat_school ->
Featured Programs:
Sponsored School(s)
Sponsored School(s)
All school search, finder, or match results, as well as colleges and universities displayed as "Featured School(s)" or "Sponsored Content" are advertisers that compensate us for placement on this site. The resources, editorial content, and school evaluations published on this site are developed independent of the schools that advertise here.
<!- /mfunc feat_school ->