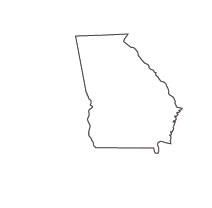 The Georgia Board of Nursing (478-207-2440) grants APRN authority to qualified registered nurses working in the state.
Four types of APRN are authorized to work in Georgia:
Nurse Practitioner (NP)
Certified Nurse Midwife (CNM)
Clinical Nurse Specialist in Psychiatric/Mental Health (CNS/PMH)
Certified Registered Nurse Anesthetists (CRNA)
You must be a registered professional nurse in Georgia before pursuing APRN authority.
Georgia Job Statistics
2011 base salary for NPs in GA: $87,653
2011-2012, RNs listed as high demand occupation in Georgia based on annual openings
Annual job openings for RNs in GA: 3,470
2008-2018 projected employed increase for RNs in Georgia: 35.6%
If you hold an RN license in a state other than Georgia, use the Application for Licensure by Endorsement to apply for a Georgia RN license.
If you have never been licensed as an RN in Georgia or any other state, and graduated from a Georgia Board of Nursing-approved nursing program or other traditional nursing program, apply for Georgia RN licensure using the Application for Licensure by Exam.
If you have never been licensed as an RN in Georgia or any other state and graduated from a non-traditional nursing program, use the Application for Licensure by Exam for Graduates of Nontraditional Nursing Education Programs.
If you received RN training in another country, use the Application for Licensure by Exam for Graduates of International Nursing Education Programs. You must also request a course-by-course evaluation to be performed by the Commission on Graduates of Foreign Nursing Schools (CGFNS) and have it mailed directly to the Board office.
If your Georgia RN license is currently inactive or expired, use the Application for Reinstatement.
All RN license application forms for all above-mentioned scenarios can be downloaded here.
With an active RN license, take the following steps to be granted APRN authority in Georgia.
---
Step 1. Get Your Graduate Degree
You must have a master's degree or higher in nursing or in a specialty area of advanced practice registered nursing to be eligible for APRN authority in Georgia.
Qualified Graduate Programs
The graduate nursing program you choose must be Board-approved by the Georgia Board of Nursing or, if it is an out-of-state program, it must be deemed equivalent to a Board-approved program.
The Board approves advanced practice nursing programs from in-state institutions that are part of the Technical College System of Georgia or a unit of the University System of Georgia if accredited by the Commission on Colleges of the Southern Association of Colleges and Schools.
A list of in-state Board-approved graduate programs may be found here.
Out of state programs must be accredited by a regional accreditation agency recognized by the United States Department of Education (USDE) (check Institutional and Specialized or Programmatic Accrediting Agencies).
Complete Board rules specific to program approval and accreditation may be found here.
Course Requirements
The Georgia Board of Nursing requires all APRNs to have completed the following courses:
Advanced pathophysiology
Advanced pharmacology
Advanced health assessment
Additionally, clinical nurse specialists in psychiatric/mental health must also take:
At least 2 graduate courses in psychiatric/mental health nursing
Supervised practice for each of the 2 graduate courses in psychiatric/mental health nursing
Certified registered nurse anesthetists should take coursework in:
Preanesthetic preparation and evaluation
Anesthesia induction, maintenance and emergence
Perianesthetic and clinical support functions
Postanesthesia care
Specialization
Georgia allows APRN-authorized nurse practitioners (NPs) to specialize in a population focus, disease or medical subspecialty, or care type. National certification organizations granting this type of specialized certification may stipulate that the graduate degree you hold be specific to the population focus or medical subspecialty for which you seek certification.
Examples of specializations and subspecialties recognized by the Georgia Board of Nursing include:
Acute Care Nurse Practitioner
Adult Nurse Practitioner
Family Nurse Practitioner
Gerontological Nurse Practitioner
Pediatric Nurse Practitioner
Adult or Family Psychiatric Mental Health Nurse Practitioner
Neonatal Nurse Practitioner
Women's Health Nurse Practitioner
---
Step 2. Earn Your National Certification
The Georgia Board of Nursing authorizes four types of APRN. You must become nationally certified in the APRN general area of specialty in which you wish to practice. Independent national certification agencies exist to facilitate this process, each one setting its own requirements regarding education, experience, and examination.
As an APRN in Georgia, you may become nationally certified in one area or multiple areas.
Advanced Practice Registered Nursing Designation Options
The Georgia Board of Nursing grants APRN authorization in these general areas of specialty:
Nurse practitioner (NP)
Certified nurse-midwife (CNM)
Certified registered nurse anesthetist (CRNA)
Clinical nurse specialist in psychiatric/mental health (CNS/PMH)
Certification Programs
The Georgia Board of Nursing has approved these national certification agencies for APRN certification in the respective general areas of specialty, as well as subspecialties:
It is imperative that you become nationally certified in at least one APRN specialty prior to continuing with Georgia's APRN authorization process. Contact the appropriate agency for further information.
---
Step 3. Apply for your Authorization
Under state and federal law, your social security number must be disclosed on your application for APRN authorization. In doing so, you are granting consent for your social security number to be made available to the National Practitioner's Databank (NPDB), the Healthcare Integrity and Protection Data Bank (HIPDB), other licensing boards, and other regulatory agencies for the purpose of licensure tracking.
File the Application for Authorization as an Advanced Practice Nurse. Be sure to check the box corresponding to the general area of specialty for which you are applying. If you seek more than one APRN authorization, you must submit a separate application for each APRN authorization you wish to obtain. Along with your completed application:
Have your national certification agency send verification of your certification electronically to the Board at PLB-Healthcare3@sos.ga.gov
Submit an official, sealed transcript from your graduate program
Enclose a $60 application fee via check or money order payable to the Georgia Board of Nursing
Have your signature on the application notarized
Send your completed application packet inclusive of all materials mentioned above to Georgia Board of Nursing, 237 Coliseum Drive, Macon, GA 31217.
Applications are reviewed in the order received. Your APRN pocket card authorization will be issued to you by mail if you meet all requirements. If you are deficient in any requirements, you will be notified by mail. Your application status may be tracked online.
Criminal History Background Check
When you received your Georgia RN license, you should have undergone a criminal history background check. On your application for APRN authorization, you must truthfully answer questions regarding any board disciplinary actions or legal convictions against you and provide documentation as necessary.
Additionally, you must sign a Consent Form (part of the application packet) authorizing the Georgia Board of Nursing to access any of your existing Georgia criminal history records. This also authorizes the Board to perform periodic criminal history checks during the term of your licensure with the state.
---
Step 4. Renewing Your Authorization
Your Georgia APRN authorization expires biannually on January 31st of odd-numbered years simultaneous with the expiration of your RN license.
License Renewal Notice
The Board will send you an email reminder when your license renewal is approaching. You may renew your RN license and APRN authorization and pay all fees online (currently $65 for RN license renewal and $65 per each APRN authorization renewal).
Continuing Education
The Georgia Board of Nursing does not require APRNs to complete continuing education to keep authorizations active. You must, however, fulfill the continuing education requirements of your national certification agency, as maintaining national certification is imperative to renewing your APRN authorization in Georgia. Contact your agency for details on continuing education requirements.
Verification of national certification is not required unless you are subject to a Board audit.
Expired Authorization Renewal Application
If your APRN authorization has expired, you may apply for its reinstatement. This carries a $90 fee.
You must submit a completed Application for Reinstatement, found here, current photograph, verification of your national certification, and documentation of three months or 500 hours of licensed practice as a registered nurse (or advanced practice registered nurse) during the past four years.
Advanced Practice Registered Nurse Associations in Georgia
Consider becoming a member of one of the following professional organizations that work in support of Georgia's APRNs: