<!- mfunc feat_school ->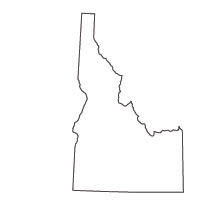 The Idaho Board of Nursing (208-334-3110 or info@ibn.idaho.gov ) issues licenses to qualified Advanced Practice Professional Nurses (APPN) in the state.
Idaho licenses four separate categories of APPN:
Nurse practitioners (NP)
Certified nurse midwives (CNM)
Clinical nurse specialists (CNS)
Registered nurse anesthetists (RNA)
Before applying for APPN licensure, you must hold an RN license in Idaho or one of the compact states.
Idaho Job Statistics
2015 mean salary for NPs in ID: $94,570
2013 NCLEX-RN pass rates for Idaho: 88.1%
Only 7.5% of the RN workforce in Idaho are APRNs
2014-24 projected increase in NP jobs in Idaho: 32.4%
If you seek RN licensure and have never been licensed in Idaho or any others state, apply for RN Licensure by Examination.
If you already hold an RN license in a compact state, do not apply for Idaho RN licensure unless you plan to declare Idaho as your permanent residence.
If you seek RN licensure and already hold an RN license in another state, apply for RN Licensure by Endorsement.
If your Idaho RN license has lapsed, apply for Reinstatement of RN Licensure.
If you completed your RN training in another country, your credentials must be evaluated for equivalency with Idaho's standards. Contact the Board of Nursing for details.
With an active RN license issued by the Idaho Board of Nursing, you can follow these steps to become licensed as an APPN in the state.
---
Step 1. Get Your Graduate Degree
You must complete a Board-approved graduate-level APPN program resulting in at least a master's degree. Requirements for programs may be found in Section 600 of the Administrative Rules of the Idaho Board of Nursing.
Qualified Graduate Programs
The program you choose must be approved by the Idaho Board of Nursing and accredited by an institutional, specialty, or programmatic accrediting body listed in the United States Department of Education (USDE) database of accreditation agencies.
Course Requirements
Coursework that you take in preparation for APPN licensure should contribute to the competency of your APPN category, according to the APPN Standards of Practice and Scope of Practice. All APPNs are expected to have taken courses in advanced physical health assessment, advanced physiology/pathophysiology, and advanced pharmacology and non-pharmacologic agents.
Beyond the core competency courses required of all APPNs, there are coursework requirements specific to each APPN category:
Certified Nurse Midwife students study women's health care, pregnancy, childbirth, post-partum period, newborn care, well woman gynecological needs
Clinical Nurse Specialist students study assessment, diagnosis, planning, health promotion, and preventive care within their specialized area of practice
Nurse Practitioner students study comprehensive health assessment, diagnosis, health promotion, management of acute and chronic illness and disease
Registered Nurse Anesthetist students study the selection, ordering and administration of anesthesia
Prescriptive Authority
If you elect to hold prescriptive authority as an Idaho APPN, you must have at least 30 contact hours of graduate-level education in pharmacotherapeutics related to the scope of practice for your APPN category. This education must include:
Principles and application of pharmacokinetics
Using pharmacologic agents to prevent illness, restore health, and maintain health
Federal and state laws regarding possessing, purchasing, administering, dispensing and prescribing pharmacologic and non-pharmacologic agents
Writing prescriptions
Selecting medications, dosage, and administration routes
Drug interactions
Specialization
Depending upon your career goals, you may take more specialized programs and coursework during your graduate nursing studies. Clinical nursing tracks that may be offered by your graduate nursing school include dual major programs (i.e., for future nurse practitioners who wish to specialize in two populations such as adult and family), post-master's certificates in areas such as specialty practice and leadership, doctoral and post-doctoral degree programs in advanced nursing practice or research, and specializations in nursing education for those who wish to teach others about advanced nursing practice.
---
Step 2. Earn Your National Certification
Prior to being eligible for state licensure, you must become nationally certified by a recognized national certification agency, meeting their specific educational, experience, and examination requirements.
Advanced Practice Professional Nursing Designation Options
The Idaho Board of Nursing recognizes the following APPN categories:
Nurse practitioner (NP)
Certified nurse-midwife (CNM)
Registered nurse anesthetist (RNA)
Clinical nurse specialist (CNS)
Certification Exams
If you complete a national certification exam offered by one of the following agencies, the Idaho Board of Nursing will recognize your credentials as meeting eligibility requirements for licensure:
Contact the national certification agency representing the specialty in which you wish to practice for more information before proceeding with Idaho's APPN licensure process.
---
Step 3. Apply for your License
You must include your US social security number or Federal Tax ID number on your APPN application for licensure. Applications without a social security number or Federal Tax ID number will not be accepted. Contact the Idaho Board of Nursing at 208-334-3110 for more information.
Use one of the following APPN licensure applications, as relevant to your situation:
Along with your completed application:
Sign the application and have it notarized
Submit a 2" x 2" recent photo of your face
Submit the correct licensure fee (as indicated on applicaton) via personal check, money order or cashier's check payable to the Idaho Board of Nursing
Attach a copy of your current RN license
Request that your graduate school send an official transcript directly to the Board
Attach a copy of your current national certification
Complete the fingerprint card and submit with correct fee (see below)
Indicate at the top of the application which type of APPN license you are applying for (NP, RNA, CNS or CNM)
Mail all of the above items to the Idaho Board of Nursing, P.O. Box 83720, Boise, ID 83720-0061.
Prescriptive Authority
If you elect to hold prescriptive authority, complete the Application for Prescriptive and Dispensing Authorization (included in the application packet) and submit with your application and an additional fee of $50.
Make sure your graduate transcript reflects your completion of the necessary 30 hours of advanced pharmacology coursework
This will only authorize you to dispense legend drugs and Schedule II to V controlled substances. If you also wish to apply for controlled substance registration, contact the Idaho Board of Pharmacy at 208-334-2356.
Criminal History Background Check
You must undergo a criminal history background check as part of the APPN licensure process in Idaho. Use an official fingerprint card provided by the Board (obtained by contacting the Board directly). Take it to your local law enforcement agency to complete (for a fee).
Submit the completed card, payment for the $30 processing fee, and the signed Non Criminal Justice Applicant Privacy Statement (included in application packet) along with your APPN licensure application.
---
Step 4. Renewing Your License
Your Idaho APPN license expires August 31 of every odd-numbered year and may be renewed online.
You must undergo a criminal background check at the end of each renewal cycle.
If you are a CNM, NP or CNS, you must undergo a peer review process at the end of each renewal cycle. Contact the Board for more information.
Required Practice Hours During Each Renewal Cycle
You must be able to verify completion of 200 hours of advanced practice nursing in the preceding two-year period in order to qualify for renewal.
Continuing Education
The Idaho Board of Nursing requires you to complete 30 contact hours of continuing education (CE) every two years to keep your license current.
If you hold prescriptive authority, you must also complete 10 hours of advanced pharmacology (which may be counted toward the 30 total hours of CE necessary for renewal).
Continuing education may be reported via the Advanced Practice Professional Nurse Continuing Education Activities Report. You do not have to submit this form to the Board unless you are selected for an audit, but you are required to maintain current records of CE you've participated in.
Additionally, you must maintain national certification in order to maintain APPN licensure. Each certification agency has its own requirements for continuing education. Contact your agency for details:
Expired Certificate Renewal Application
Licenses may be renewed up to one year after their expiration date. After that, you must file an application for reinstatement:
Advanced Practice Professional Nurse Associations in Idaho
The following elective membership organizations support advanced practice professional nurses in Idaho:
---
Idaho Nurse Practitioner Salary
The American Academy of Nurse Practitioners reported in their 2011 National NP Compensation Survey that NPs in the Rocky Mountain region, including Idaho, earned an average base salary of $85,385 and an average total income of $94,944 per year. Nurse practitioners in the city of Boise, Idaho earned an average salary of $84,500 in 2011, according to the National Salary Survey of NPs & PAs published annually by Advance for NPs & PAs, a peer reviewed journal. The same survey reported that the mean salary across the state of Idaho was $79,600 in 2011.
Nurse Practitioner Salary
Area Name
Employment
Annual mean wage
Northwestern Idaho nonmetropolitan area
80
97210
Southeast-Central Idaho nonmetropolitan area
80
104270
Registered Nurse Salary
Area Name
Employment
Annual mean wage
Northwestern Idaho nonmetropolitan area
890
70070
Southeast-Central Idaho nonmetropolitan area
1210
66780
Nursing Instructors and Teachers Salary
Area Name
Employment
Annual median wage
Nurse Administrator Salary
(Includes Nurse Managers, Directors, and Chief Nursing Officers)
Area Name
Employment
Annual mean wage
Northwestern Idaho nonmetropolitan area
170
98090
Southeast-Central Idaho nonmetropolitan area
190
95540
Nurse Anesthetists Salary
Area Name
Employment
Annual mean wage
These tables provide salary and employment information compiled by the US Department of Labor's Bureau of Labor Statistics in May 2020. The data contained herein does not include self-employed nurses in independent practice.
When responding to the salary survey, some advanced practice registered nurses identified themselves as RNs while others identified themselves as health diagnosing and treating practitioners. When available, both sets of data were included for comparative purposes.