<!- mfunc feat_school ->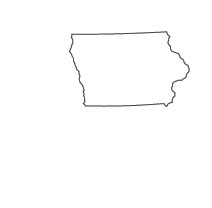 The Iowa  Board of Nursing (515-281-4826 or ibon@iowa.gov) allows qualified registered nurses to register as advanced registered nurse practitioners (ARNP) in four general categories:
Certified clinical nurse specialist (CNS)
Certified nurse-midwife (CNM)
Certified nurse practitioner (CNP)
Certified registered nurse anesthetist (CRNA)
If you wish to register as an ARNP in Iowa, you must hold an RN license issued by the Iowa Board of Nursing or a Board of Nursing from a compact states.
Iowa Job Statistics
2015 mean salary for NPs in IA: $94,310
2013 NCLEX-RN pass rate for Iowa: 82.2%
2015 active RN licenses in Iowa: 53,513
Iowa Board of Nursing voted in 2013 to allow ARNPs to supervise fluoroscopy
If you hold a license in a compact state, do not apply for Iowa RN licensure unless you plan to declare Iowa as your permanent residence.
If you hold an RN license in another state, request a License by Endorsement Application Packet from the Iowa Board of Nursing at 515-281-4826 or by emailing ibon@iowa.gov.
If you received nursing training in a country other than the United States, you must have your credentials verified by the Commission on Graduates of Foreign Nursing Schools (CGFNS).
If you have never held an RN license in Iowa or any other state, call or email the Board to request the Licensure by Examination Application Packet.
If your Iowa RN license is inactive, you must reactivate it. Contact the Board to request a Reactivation Form in order to do so.
Once you have your RN license, follow these steps to become a registered ARNP in Iowa.
---
Step 1. Get Your Graduate Degree
The Iowa Board of Nursing states, that to qualify as an ARNP registration candidate, you must hold at least a master's degree specific to a nursing clinical specialty with appropriate clinical experience.
Qualified Graduate Programs
The Iowa Board of Nursing approves in-state nursing education programs but not out-of-state programs. If your program is out-of-state, make sure that the Board of Nursing of that state approves the program given that programs within that state are Board approved. If not, ensure that an institutional, programmatic, or specialized accreditation agency recognized by the United States Department of Education (USDE) has granted accreditation to the institution or program.
A list of pre-approved Master of Science in Nursing with formal advanced practice certificate programs may be found here. A list of pre-approved Master of Science in Nursing and Doctorate in nursing programs may be found here.
Course Requirements
All ARNP education should include courses in the following areas:
Advanced physiology/pathophysiology
Advanced health assessment
Advanced pharmacology
Education/counseling of patient/family
Health promotion and maintenance
Specialization
You may choose to work in clinical settings that will require you to supervise the use of fluoroscopy x-ray equipment. If you plan to do so, you must complete coursework in radiation physics, radiobiology, radiological safety, and radiation management. This coursework must be repeated annually if you continue to supervise the use of fluoroscopy equipment.
You may also choose to specialize in a specific patient population (pediatrics, geriatrics, women's health, etc), by taking pertinent coursework or choosing an MSN program with a concentration in you intended area of specialization.
---
Step 2. Earn Your National Certification
To meet ARNP registration requirements in Iowa, you must earn national certification in the category in which you intend to practice. National certification organizations exist that will certify you after meeting education and experience requirements, and passing a national certification exam.
The Iowa Board of Nursing registers the following ARNP general categories:
Certified nurse practitioner
Certified nurse-midwife
Certified registered nurse anesthetist
Clinical nurse specialist
This list of ARNP subspecialties and patient population foci within the general categories are recognized by the Iowa Board of Nursing:
Certified Family Nurse Practitioner
Certified Nurse-Midwife
Certified Pediatric Nurse Practitioner
Certified Registered Nurse Anesthetist
Certified School Nurse Practitioner
Certified Women's Health Care Nurse Practitioner
Certified Psych/Mental Health Nurse Practitioner
Certified Adult Nurse Practitioner
Certified Clinical Nurse Specialist
Certified Gerontological Nurse Practitioner
Certified Neonatal Nurse Practitioner
Acute Care Nurse Practitioner
Perinatal Nurse Practitioner
Clinical Nurse Specialist – Adult Health
Clinical Nurse Specialist – Perinatal
Clinical Nurse Specialist – Medical/Surgical
Clinical Nurse Specialist – Adult Psych
Clinical Nurse Specialist – Oncology
Clinical Nurse Specialist – Gerontology
Clinical Nurse Specialist – Orthopedics
Clinical Nurse Specialist – Community Health
Clinical Nurse Specialist – Home Health
Clinical Nurse Specialist – Child/Adolescent Psych
Certification Programs
The Iowa Board of Nursing accepts ARNP certification programs that are administered by these organizations for the following patient population foci and subspecialties: