The International Council of Nurses defines an advanced practice nurse as a registered nurse with the expert knowledge, complex decision-making skills, and clinical competencies necessary for expanded practice. In the clinical environment, advanced practice nurses serve as certified nurse practitioners, certified nurse midwives, certified registered nurse anesthetists, clinical nurse specialists, and clinical nurse leaders. They also serve in vitally important roles outside of the clinical environment; from administration and leadership to informatics, education, and research.
Certified Nurse Practitioner (CNP)
Certified nurse practitioners (CNPs) are leading the movement to reduce the cost of health care and the strain placed on the healthcare system by serving as primary care providers to patients of all ages in a wide range of medical settings. Focusing on individualized care, CNPs use skills developed through advanced education and experience to treat both mental and physical issues.
By making patient outcomes their number one priority, CNPs are responsible for identifying and implementing preventative care and promoting wellness, in addition to conducting research and advocating for their patients' interests. Certified nurse practitioners are licensed as general practitioners specific to a particular patient population (family, adult, pediatric, psychiatric/mental health, neonatal, gerontological, women's health), and can further specialize by setting, type of care, and type of medical disorder.  Read more…
Certified Nurse Midwife (CNM)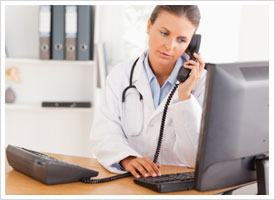 In recent decades, thinking about pregnancy and the birthing process has shifted from being identified as highly medicalized, to being viewed as something that requires facilitation more so than intervention. The discourse is now more centered on medical professionals partnering with expectant mothers to achieve a more natural birthing experience. With the knowledge that pregnancy and childbearing are natural life processes, CNMs monitor the well-being of pregnant women through all stages of pregnancy, childbearing, and post-pregnancy in an effort to minimalize invasive intervention.
CNMs are deeply committed to recognizing each woman's particular life experience and cultural position, and apply this knowledge to create a positive and healthy birth experience. CNMs can practice in any number of medical settings, including hospitals, private birthing centers and in expectant mother's homes to achieve an intervention-free birth process when possible, and advanced level intervention when needed.  Read more…
Certified Registered Nurse Anesthetist (CRNA)
Certified registered nurse anesthetists (CRNAs) enjoy some of the highest salaries available to advance practice registered nurses, and also occupy a position of particular respect in the medical community as they are, in many cases, capable of delivering anesthesia by the same methods and in the same situations as physicians who specialize as anesthesiologists. This fact makes CRNAs particularly important in the effort to reduce spiraling medical costs while ensuring quality patient medical care.
These highly trained advanced practice nurses are authorized to administer all forms of anesthesia from general to local anesthetic while monitoring patient vitals and ensuring positive outcomes. The CRNA track is one of the most intensive and professionally rewarding paths prospective advance practice registered nurses can undertake.  Read more…
Clinical Nurse Specialist (CNS)
One of the most important shifts emerging in healthcare is the reliance on highly skilled advance practice nurses to administer direct patient care while contributing to research and patient advocacy. Clinical nurse specialists (CNSs) occupy one of the most dynamic and involved positions in the healthcare system. Tasked with providing a bridge between direct patient care and the application of theory-based research, CSNs work to ensure positive patient outcomes while shaping the nursing profession by serving as mentors to fellow nurses and agents of change.
CNSs hold a master's degree at minimum along with national certification denoting patient population and specialty. CNSs approach these specialty tracks by engaging in nursing on three levels, known as the CNS spheres of influence. These include the patient/client sphere (direct care), the nursing sphere (evidence-based practice and mentoring fellow nurses) and the system/organizational sphere (cost-benefit analysis of medical interventions). In sum, CNSs are positioned through their roles as provider, mentor, and advocate to have an enormous impact on the future of healthcare reform and patient care. Read more…