At this time, 46 states require an RN license plus a graduate degree or a post-graduate certificate for advanced practice nursing licensure or recognition. The four states that do not yet require post-graduate work are Idaho, South Dakota, Minnesota, and Indiana.
*If you're an RN interested in entering advanced practice and becoming a nurse practitioner, earning a Master of Science in Nursing is your best option.
---
The online Master of Science degree in Nursing through Georgetown University's School of Nursing & Health Studies allows you to tailor your education to one of four population specific roles: Family Nurse Practitioner, Nurse-Midwifery/Women's Health Nurse Practitioner, Women's Health Nurse Practitioner, Adult Gerontology Acute Care Nurse Practitioner.
---
Simmons School of Nursing and Health Sciences offers currently licensed RNs an opportunity to earn their MSN through one of two online degree options:
---
Aspiring FNPs can earn an MSN Online through Nursing@USC in as few as 21 months. The program prepares students to deliver primary care while improving the health and lives of individuals, families and communities. BSN required.
---
Capella University offers CCNE-accredited online nursing programs designed to meet the needs of RNs at every career stage:
Typically, a registered nurse with an associate degree or a nursing diploma must complete a BSN program to be eligible for graduate work. However, there are programs that offer a combination BSN completion track within the curriculum of a master's program. These ADN-to-MSN bridge programs allow RNs to complete a bachelor's degree while working toward an MSN. BSN-to-MSN bridge programs are also available and represent a more conventional way to enter advanced practice.
Every APRN program is expected to contain the essential components for developing foundational clinical competencies as well as the content and practice fundamentals needed for the respective APRN role. In addition, knowledge of the theory and principles of psychology, as well as skills in critical thinking, inductive reasoning, problem solving, and active listening are all important components of higher learning.
Schools By State
Currently, the most common degree accepted for APRN certification as a nurse practitioner, certified nurse-midwife, clinical nurse specialist, or certified registered nurse anesthetist is an MSN, but there is a growing movement in favor of establishing the Doctor of Nursing Practice (DNP) as the required minimum for APRN certification in all roles. In the past decade, this movement, led by the American Association of Colleges of Nursing (AACN) and other organizations, aims to require that all APRNs acquire a doctoral degree beginning in the year 2015.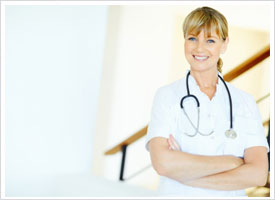 The rationale for proposing the DNP requirement is complex, but many believe that it is a natural evolution of advanced practice preparation since the curriculum of a master's level APRN program is already similar to that of other clinical doctoral programs. Increasingly, APRNs work autonomously within group practices or have independent practices of their own, effectively serving as primary providers in a role that has been traditionally relegated to physicians. While many policy details are still being evaluated, all advanced practice nurses holding master's degrees in 2015 will continue to be able to practice in their current roles. For nurses who wish to pursue the DNP, the AACN task force is evaluating ways to facilitate an efficient educational transition.
Advanced Practice Nursing Preceptorship
Preceptorships are based on the concept of role-modeling as a way to share acquired knowledge through a process referred to as knowledge transfer. Through this process, the student acquires skills and information that will help to develop thier professionalism, clinical techniques, and understanding of evidence-based practice. The preceptor works with nursing students as an extension of the academic clinical instructor by providing a series of clinical rotations that serve to enhance the practical application of knowledge the student has already obtained. The preceptor selects patients that can provide the student with clinical learning experiences in all areas of care, including assessment, diagnoses, and the development of treatment plans. Important components of the relationship include problem-solving discussions related to patient interactions and process, as well as preceptor consultation when requested or needed by the student.
For the student, the experience helps to more fully internalize content and theory that can be applied in a broad range of healthcare settings. Integrating students into the practice setting also provides opportunities to hone critical-thinking, organizational, and management skills. Additional value often comes from an enhanced relationship with other practitioners and the development or refinement of educational programs and resources.
For the preceptor, there are many rewards to the experience, although preceptorships don't typically involve monetary compensation for either party. The role can sometimes provide benefits in one or more areas of professional life; for example, academic faculty affiliation and privileges, additional exposure and experience in new healthcare settings, credit hours toward recertification, and an expanded relationship with the community.
Click here to learn more about what to expect as a student nurse.
Nurse Practitioner Core Competencies
The National Organization of Nurse Practitioner Faculties (NONPF) has identified core competencies that are relevant for all NPs irrespective of their patient population or specialty areas. Through education and clinical patient care practice, NPs gain the knowledge and skills to practice evidence-based, patient-centered care in an independent clinical practice arena. In 2011, the NONPF combined the core competencies of master's prepared NPs with those expected of doctorate prepared NPs in an effort to ensure that all practitioners have the same level of knowledge and skill. Each of the following nine competencies includes several component elements and, in total, provide a good overview of the skills and proficiencies of a highly-trained independent nurse practitioner.
Scientific Foundation
Leadership
Quality of Health Care
Practice Inquiry
Technology and Information Literacy
Health Policy
Health Delivery Systems
Ethics
Independent Practice
The most important first-step for any prospective nurse practitioner is to become familiar with the rules of the Board of Nursing in the state in which he or she will practice. Approved certifications vary and some states have rules related to the clinical practice component requirements for out-of-state programs.